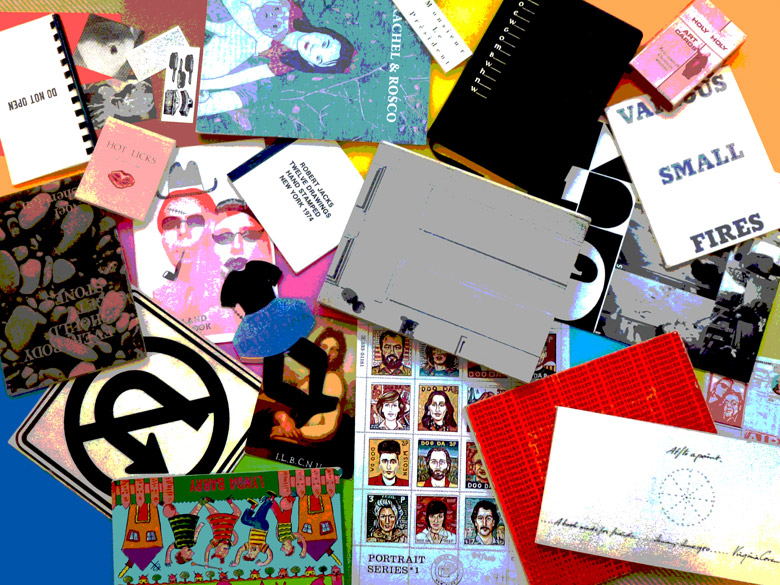 PAGE.PRINT.POST: 50 Years of Artists Books
Wed 16 Jul - Sat 9 Aug 2014
PAGE.PRINT.POST: 50 years of Artists Books curated by Debbie Hill and Geoff Wallis, offers a rare insight and overview of the development, range and ambition of the Artists Book over half a century. Featuring books, postal art and other 'alternative spaces' from the 1960s to the 1980s, the exhibition presents a range of significant works from a host of private and public collections in Australia and the UK.
The exhibition includes a large selection of books by Australian artists, together with remarkable and rare publications by pioneers Ed Ruscha and Dieter Rot, members of Fluxus and the Conceptual art movement, and feminists May Stevens, Nan Becker and Nancy Holt.
A broad range of Artists Books and postal art by contemporary artists, including Nicholas Jones, Deanna Hitti, Angela Cavalieri, Gracia and Louise, Deborah Klein, David Dellafiora, Sarah Bodman and Guy Begbie, has also been presented.
Image: PAGE.PRINT.POST collage