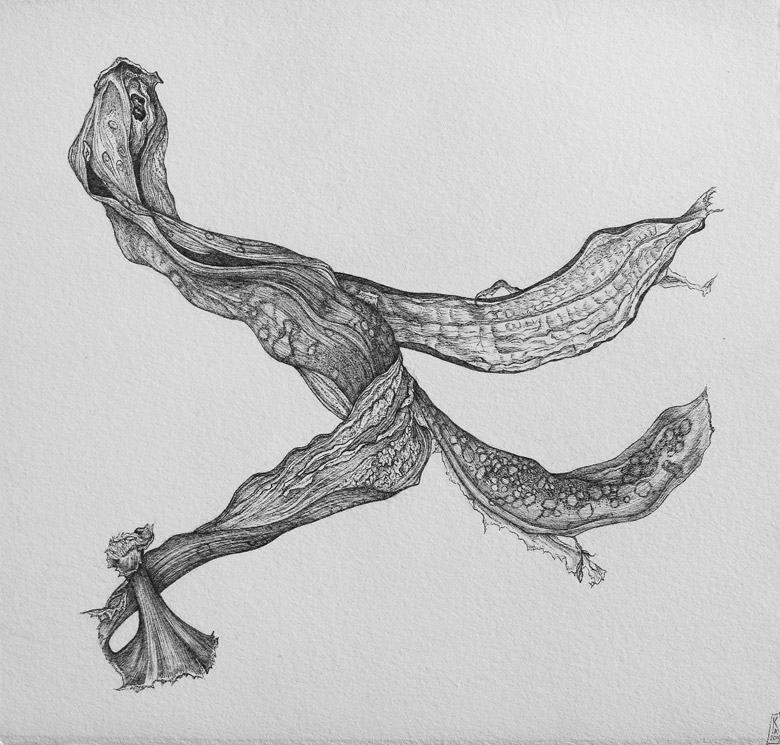 Myriad Thoughts: Kim Anderson
Wed 21 May - Sat 14 June 2014
Kim Anderson presented a talk about her exhibition and art practice on Thu 22 May @ 12.30pm.
Exhibition closing event by Dr Loris Button, Honorary Research Associate, Faculty of Education and Arts, Federation University Australia, at the Post Office Gallery on Thu 12 Jun.
Kim Anderson's practice reflects her love of the art of drawing and observation. Drawing in intricate detail, she is attracted to the detritus and the discarded, the incidental and the residual - things half forgotten or things not often noticed. An inveterate collector of words, images and objects, stored away in boxes, jars, folders and online, her wunderkammer of curiosities and treasures inform her small and large scale works on paper and wall surfaces.
In her new exhibition Myriad Thoughts, Anderson illustrated her interest in 'process' and the act of collecting and making outside of the studio and present her collection of 'treasures' and 'specimens'; her personal archive of images and half-realised ideas – ordinary things with no actual value, only granted significance through her act of selection and keeping.
Myriad Thoughts will be an ongoing and interactive work and installation, where Anderson will work in situ in the exhibition space, to draw, photograph and record objects, poetry and prose made and collected daily, while inviting the public to contribute their own material or objects to be photographed and/or exhibited alongside her work. Continuing to grow and evolve throughout the four week period, the artistic process will be performative with the making happening in 'real time'.
This project was made possible by the Australian Governments regional arts program, the Regional Arts Fund, which gives all Australians, wherever they live, better access to opportunities to practise and experience the arts. The Regional Arts Fund is administered in Victoria by Regional Arts Victoria.
Image: Myriad Thoughts, Kim Anderson