Brian Coles Memorial Civil Engineering Scholarship
How to Apply
Follow the Step by Step process to apply for this Bursary
Please read the Selection and Administration Guidelines
About Brian Coles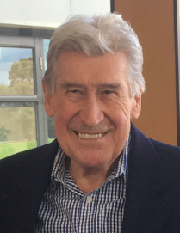 The Brian Coles Memorial Civil Engineering Scholarship has been established to honour the life and dedication of Associate Professor Brian Coles, Assistant to the Dean, Engineering & Science from 1981-2000 University of Ballarat.
Associate Professor Brian Coles was extremely committed to education and his enthusiasm for his students to become exceptional engineers in their chosen area. Brian was especially proud of the female students in engineering as frontiers in a male dominated field. Encouraging his graduate students to embrace opportunities and work with large engineering firms overseas, to gain greater knowledge and experience.
Brian was a dedicated student himself completing a Degree of Master of Science and Master of Business Administration. Brian was a lifelong learner believing you are never too old to study.
Brian's interests involved tennis, Royal tennis, squash, cricket, soccer and enjoyed talking AFL football in the staff room. He was an incredibly competitive opponent.
It is therefore appropriate that the Brian Coles Memorial Civil Engineering Scholarship is awarded to a dedicated student in their final year of Bachelor of Civil Engineering.
Recipients
2022 Brian Coles Memorial Civil Engineering Scholarship