GUIRGUIS NEW ART PRIZE 2019
30 March - 2 June 2019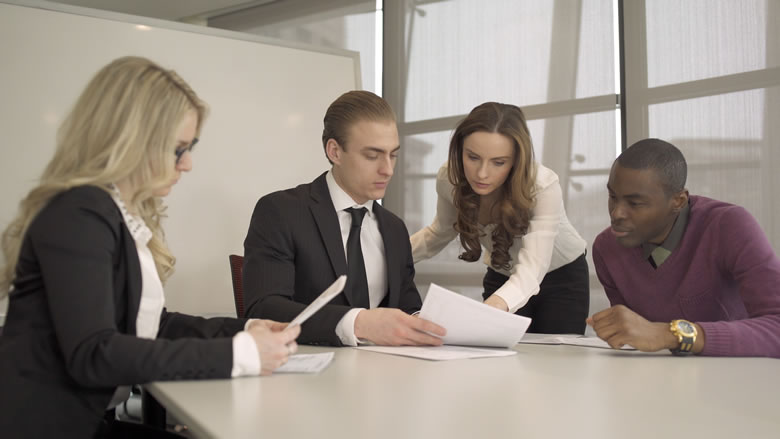 Listen to Laresa Kosloff talking about her winning work, La Peruque (audio) (transcript in Word)
The prestigious $20,000 Guirguis New Art Prize (GNAP) was awarded to Melbourne-based artist Laresa Kosloff for her work, La Perruque, 2018 in front of a capacity crowd at the formal exhibition opening at the Art Gallery of Ballarat, on Friday 5 April 2019.
'La Perruque', a French term meaning 'wearing the wig' was created by the artist using commercial stock footage originally shot for the purposes of corporate advertising, later available online. Here Kosloff masterfully utilises this footage to build a fictional tale about an office worker secretly trying to write a novel during work hours.
GNAP19 judge, Melissa Keys and curator, Buxton Contemporary, Melbourne said, "The short film reflects Laresa Kosloff's sensitivity, humour and intelligence. In her work Kosloff creates a narrative in which an office worker is secretly writing an absurd multi-dimensional novel, in which his colleagues are the inspiration for his characters, including a time-travelling con artist who invests other people's money in future markets with prior knowledge of the outcomes," she said
In its fourth iteration, GNAP19 inspired and surprised audiences with a bold mix and unique snapshot of Australian art created by artists selected from the Northern Territory, Queensland, Australian Capital Territory, New South Wales, Victoria and Tasmania. Artists included;
Benjamin Armstrong (VIC), Amanda Davies (TAS), Janet Fieldhouse (QLD), Caroline Garcia (NSW), Marie Hagerty (ACT), Matt Hinkley (VIC), Naomi Hobson (QLD), Laresa Kosloff (VIC), Grace Lillian Lee (QLD), Shirley Macnamara (QLD), Karen Mills (NT), Claudia Moodoonuthi (QLD), Raquel Ormella (ACT) , Nicola Smith (NSW), Neridah Stockley (NT), Tricky Walsh (TAS). Read more about the artists.
Reflecting a myriad of historical and contemporary influences, artists explored ideas ranging from Australian cultural and social history, self-portraiture, identity and transformation, to theories surrounding the fourth dimension expressed through diverse media including sculpture, video, painting, textiles, printmaking, ceramics and installation.
GNAP19 was presented at FedUni's School of Arts Post Office Gallery and the Art Gallery of Ballarat.
Administered by Federation University Australia, the Guirguis New Art Prize (GNAP) was generously sponsored by local surgeon and philanthropist, Mr Mark Guirguis, presented in partnership with the Art Gallery of Ballarat.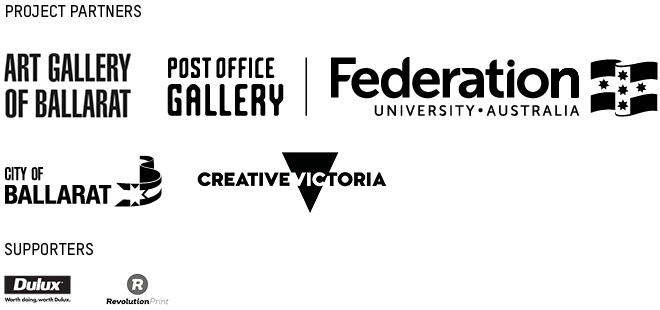 Image: <em>La Perruque<, 2018 (video still) 4K video Duration: 4 min Voice actors: Damian Walshe-Howling and Soula Alexander Courtesy the artist and Sutton Gallery, Melbourne