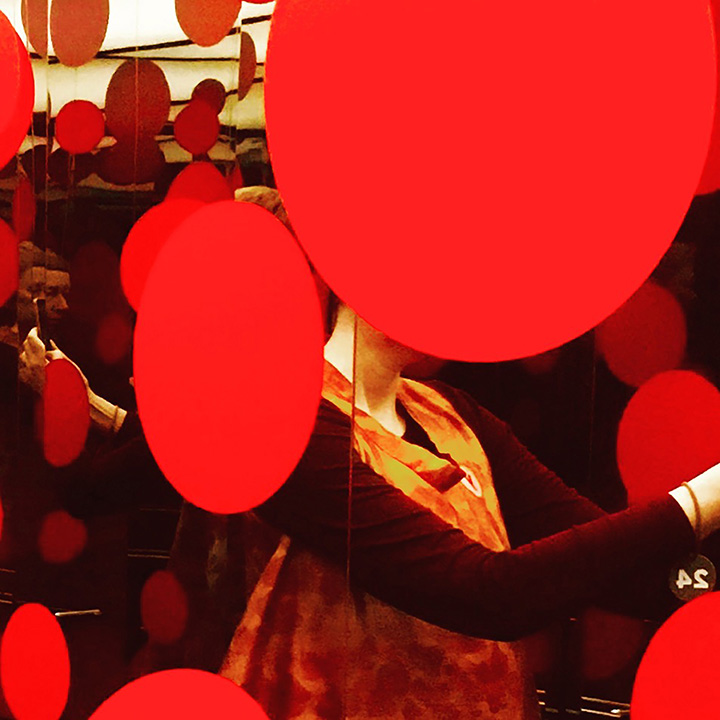 GEORGIA JANETZKI: TRACES OF THE FEMALE SELF
FRI 22 NOV – SAT 7 DEC 2019
In Georgia Janetzki's research she explores how self-portraiture can be an embodied methodology and starting point for an investigation that goes beyond oneself: her experimental self-portraiture addressing the personal and by doing so, incorporating a wider community of female artists.
Examining how women have always been present as artists but omitted from the canon of Western art history, Janetzki investigates this disconnect and at the same time poses the question, why is the canon also nothing like us.
To assist her research, working as a modern-day flaneuse, Janetzki walked through art galleries and museums, observing the gender balance within our public institutions, travelling between home and university using the train as a studio for making images as well as provide safe passage.
This exhibition constitutes the visual outcomes emerging from a practice-led Masters research project at the School of Arts, Federation University Australia.
This exhibition was opened on Thu 21 Nov 2019 @ 6.30pm, with remarks by Dr Carole Wilson, Deputy Dean, School of Arts, Federation University.
Georgia Janetzki was supported by an Australian Government Research Training Program (RTP) Fee-Offset Scholarship through Federation University Australia.
Image: Georgia Janetzki Self-portrait (Yayoi Kusama Museum elevator), 2018 digital print on silk H100 x W100 cm. Courtesy the artist