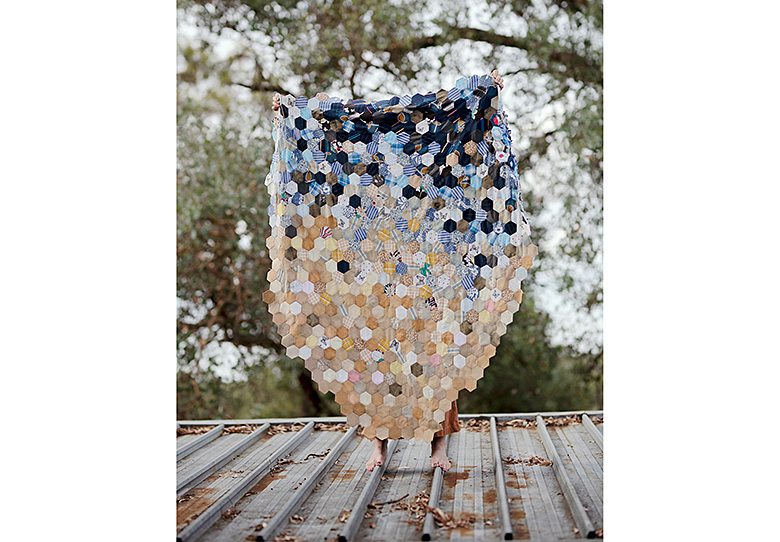 ANNA FARAGO: RAW EDGES
FRI 14 JUN - SAT 29 JUN 2019
A closing event for the exhibition was held on Sat 22 June @ 2pm, with speaker Professor Laurene Vaughan, Dean, School of Design, RMIT.
Anna Farago uses various creative methods to explore her identity as daughter, sister, mother, wife, friend, crafter, artist, woman and now widow, and to examine how identity strongly intersects with memory and place.
Comprising large-scale textiles, small embroideries, paintings, photographs, video and documented performative works, Farago's ideas are deeply informed by her personal memories and personal experiences alongside those of others, including Indigenous Elders, Indigenous and non-Indigenous rangers and locals connected to specific sites and places.
Anna Farago's exhibition and recent work constitute the visual outcomes emerging from a practice-led research project for a Masters Award at the Arts Academy, School of Arts, Federation University Australia.
Anna Farago is supported by an Australian Government Research Training Program (RTP) Fee-Offset Scholarship through Federation University Australia.
Image: Anna Farago Mapped Grief (still), 2019 (detail), Archival pigment print H150 x W100 cm Photo: Siri Hayes. Courtesy the artist