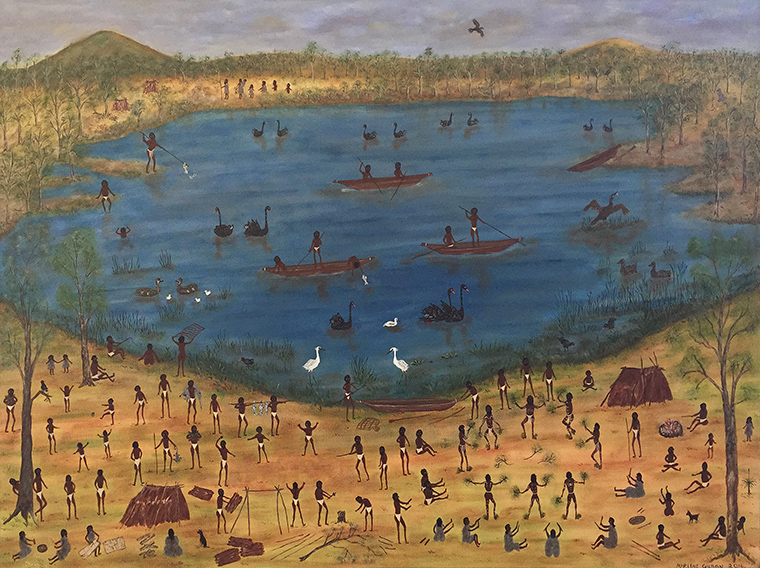 NAIDOC 2018
SAT 7 JUL - SAT 4 AUG 2018
NAIDOC Week 2018 celebrates the invaluable contributions that Aboriginal and Torres Strait Islander women have made – and continue to make - to our communities, our families, our rich history and to our nation.
In 2018 FedUni's Post Office Gallery celebrates NAIDOC and Australia's First Nations peoples with two group exhibitions by local Indigenous artists.
BECAUSE OF HER, WE CAN!
Local artists Deanne Gilson, Marlene Gilson, Tammy Gilson, Elizabeth Liddle, Georgia MacGuire, Josh Muir, and the Pitcha Makin Fellas, present a diverse range of sculptural, installation, prints and paintings that showcase and celebrate the richness and diversity of their Indigenous cultural identity.
COOEE!
In a unique collaboration between Federation College's VET visual arts program, Langi Kal Kal and Hopkins Correctional Centre, select artists present their recent work in a group exhibition to celebrate NAIDOC18.
NB. As the Victorian and national NAIDOC week differ in 2018, the Post Office Gallery's exhibition coincides with national NAIDOC week, from Sun 8 to Sun 15 Jul 2018.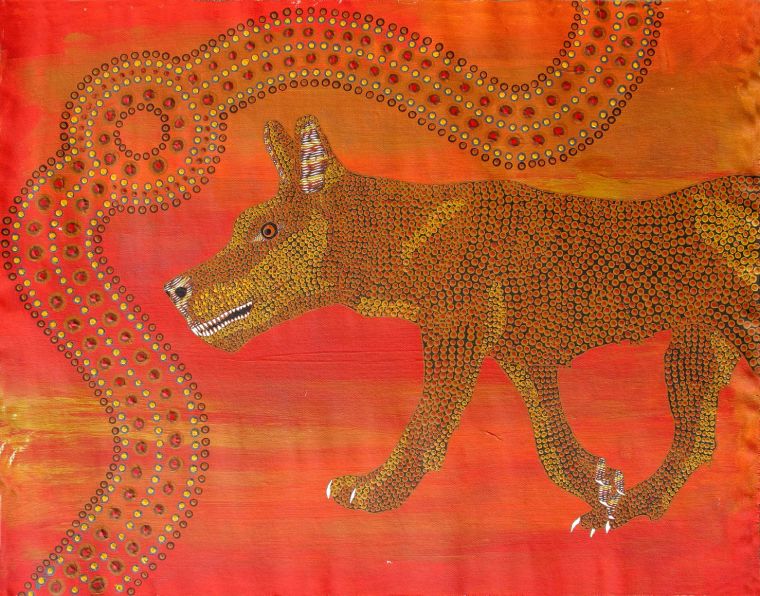 To celebrate NAIDOC18 on Thu 12 July, 2018 a Welcome to Country was presented by artist Deanne Gilson, with speeches by FedUni Vice Chancellor Prof Helen Bartlett, Assoc Prof Sam Henson, Head, Ballarat Campus, FedUni; Michelle Wood, Regional Director Grampians Region, Department of Justice & Regulation; FedCollege Art Teacher Ewen Ross and Arts Academy Interim Director Rick Chew, with special dance performance by local Baarlinjaan Dance Group.

Image: (top) Marlene Gilson Black Swamp, Lake Wendouree, 2017 acrylic on linen 76 x 100cm Courtesy the artist (below) Wade Dingo Dreaming, 2017 acrylic on canvas 33 x 43cm Courtesy the artist