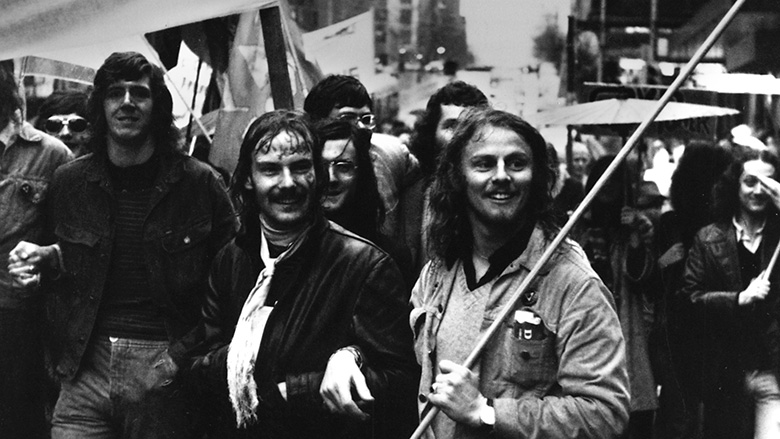 SCOPE18: ARTS ACADEMY VISUAL ARTS LECTURERS, TEACHERS & HONORARIES
THU 8 FEB - SAT 10 MAR 2018
LISA ANDERSON LORIS BUTTON ANNETTE CHAPPELL DEBBIE HILL
LUCINDA HORROCKS & JARY NEMO PAUL MAH JILL ORR JIMMY PASAKOS
PETER PILVEN THE PITCHA MAKIN FELLAS EWEN ROSS CAROLE WILSON
The exhibition was opened by Julie McLaren, Curator, Art Gallery of Ballarat, on Thu 15 Feb 2018
SCOPE, FedUni Arts Academy's important annual exhibition showcases accomplished work by Visual Arts lecturers, teachers, Research Associates, Associate and Adjunct Professors and Research Fellows.
The exhibition not only celebrates artists who sustain an ongoing rigorous art practice but also reflects excellence in a art in broad range of media, approaches and styles, achieved through rigour and dedicated research by each of the exhibiting artists.
Image: Gay Pride Week, Melbourne, 1973. Photograph by Frank Prain. Featured in the film 'Out of the Closets, Into the Streets' by Wind & Sky Productions, 2016. Image courtesy of the Australian Lesbian and Gay Archives.