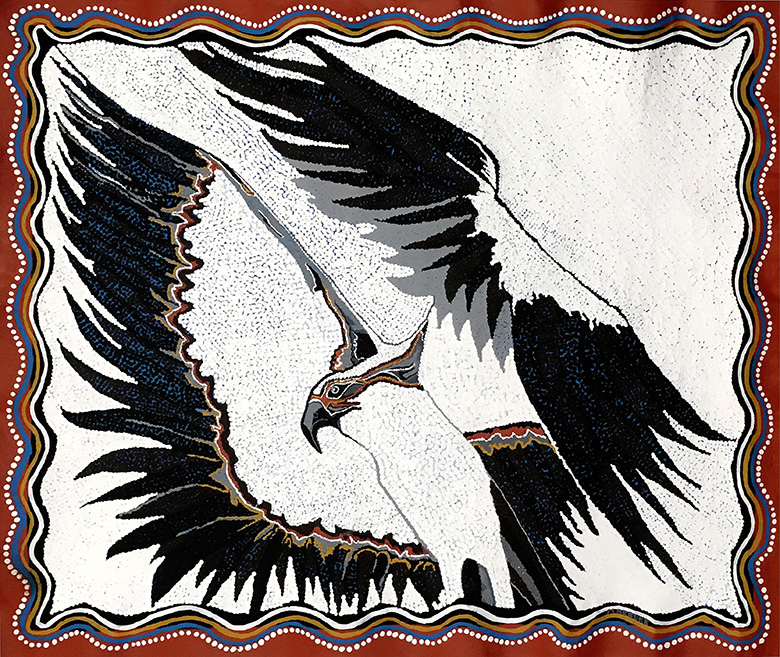 NAIDOC 2017: INSIDE-OUT DREAMING
Fri 23 Jun - Sat 15 Jul 2017
Opening celebration was held on Fri 7 Jul 2017. Welcome to Country by Mr Peter Lovett, dancing by Baarlijaan Dance Group and opening speeches by Bryce Ives, Director, Arts Academy, Ballarat and Gippsland Centre for Art & Design, and Professor Helen Bartlett, Vice Chancellor, Federation University Australia.
Through a unique collaboration between Federation College's VET Visual Arts program with Ararat (Hopkins Correctional Centre) and Langi Kal Kal, Indigenous artists present their recent work in an exhibition that explores, expresses and celebrates their Indigenous cultural heritage and the significance of NAIDOC for the community.
This year the National NAIDOC theme is Our Languages Matter. The theme aims to emphasise and celebrate the unique and essential role that Indigenous languages play in cultural identity, linking people to their land and water and in the transmission of Aboriginal and Torres Strait Islander history, spirituality and rites, through story and song.
NB. Open NAIDOC week, Sun 2 Jul - Sun 9 Jul 2017, 12 - 5pm
Image: Gary, Eagle Dreaming, 2017, acrylic on canvas, 66 x 80cm. Courtesy the artist