LARAINE PETERS: THROUGH A GLASS DARKLY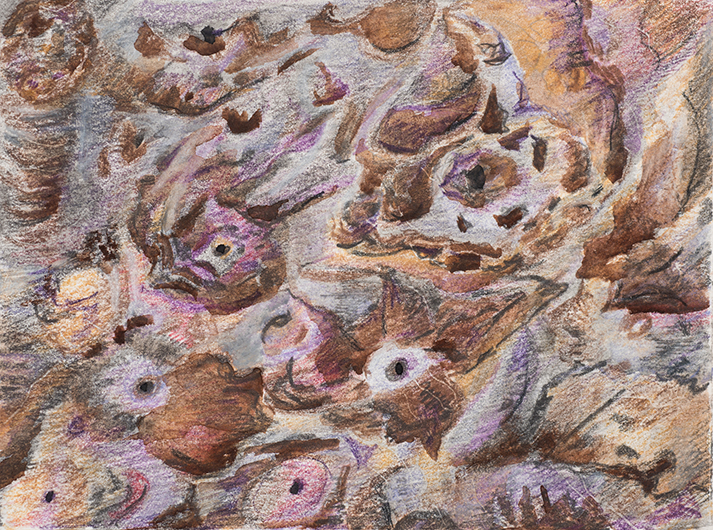 LARAINE PETERS: THROUGH A GLASS DARKLY
WED 15 JUL – SAT 25 JUL 2015
Laraine Peters' recent drawn studies express her interest in the analysis of stromatolites that date back some 3.5 billion years and cyanobacteria, believed to be the progenitors of all life forms on earth.
Peters is also interested in the close connection of cyanobacteria to soil, water, air and sunlight and the way in which these forms of bacteria mirror similar relationships between other descendant life forms and the land. She is also concerned with the connections and perceived metaphors that exist between these basic elements through a Jungian, archetypal perspective and need that she considers resides in all of us - to be more intimately connected with the earth.
For Peters, the stromatolite sculpted forms, with mellifluous lines and patterns, together with the macroscopic and the microscopic elements, provide a rich source of visual material with an artistic tension that inveigles her to pursue and understand her subject.
Laraine Peter's exhibition and recent work constitute the visual outcomes emerging from a practice-led research project for the award of Master of Arts at the Arts Academy, Faculty of Education and Arts, Federation University Australia.
This exhibition was opened by Associate Professor Jennifer Jones-O'Neill, Head, School of Arts, Humanities and Social Sciences, Faculty of Education & Arts, Federation University Australia, on Thu 16 July @ 5.30, for 6pm.
Image: Laraine Peters Stromatolite Pattern 2, 2014 graphite & watercolour pencil on Arches aquarelle Courtesy the artist Photo: Ian Hill