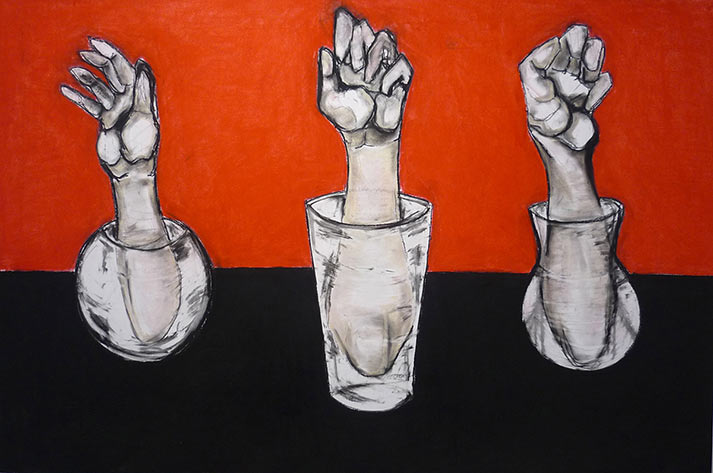 BENCHMARK 2015 Undergraduate Visual Arts
Wed 29 Jul – Sat 16 Aug 2015
Please join the students for their exhibition opening, by Roberta Crisci-Richardson, Lecturer, History and Theory Art and Design, Arts Academy on Thursday 30 July @ 5.30, for 6pm! All welcome!
Undergraduate Visual Arts students studying at the Arts Academy, Faculty of Education & Arts, Federation University Australia, will present their current work, in the Gallery's special annual exhibition, showcasing the creativity, skill and talent of the next generation of visual artists.
BENCHMARK showcases an outstanding mix of works including photography, drawing, painting, sculpture, mixed media, ceramics, film and printmaking and provides insight into young people's ideas, thinking and forms of creative practice.
Image: Casey Bolton Untitled in Colour, 2015 pastel and charcoal on paper 3rd Year Bachelor of Visual Arts ( Fine Arts)