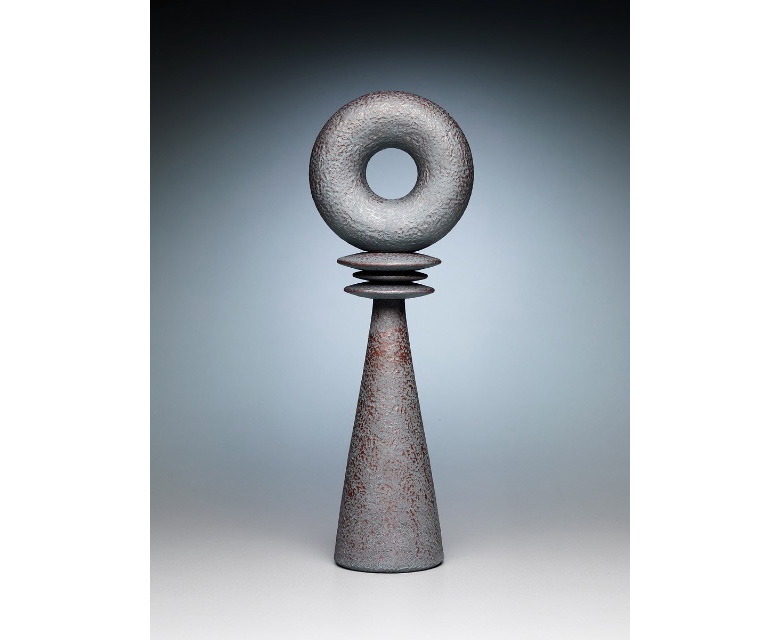 SURFACE: John Ferguson
Wed 23 Mar - Sat 16 Apr 2011
The exhibition was opened by Debbie Hill, visual artist on Sat 26 Mar 2011 @ 2-4pm
This exhibition is a collection of new ceramic works that were influenced by Fritz Lang's Metropolis and the innovative sculptures of the Japanese/American sculptor Isamu Noguchi immersed within the context of arid Australian environs.
This amalgam of ideas came together when Ferguson was invited to be the Ceramic Departments 2010 Honorary Artist in Residence at the Arts Academy Ballarat University. This residency provided an intense period of development and learning, giving rise to an exploration of colour, glaze, texture and its correlation to form.
Surface is a diverse sculptural set of forms, arranged in five groupings, each with a textural surface that engages the viewer and invites touch.
Image: John Ferguson M..., 2011 ceramic 41cm x 14cm x 10cm Photographer: Grant Hancock