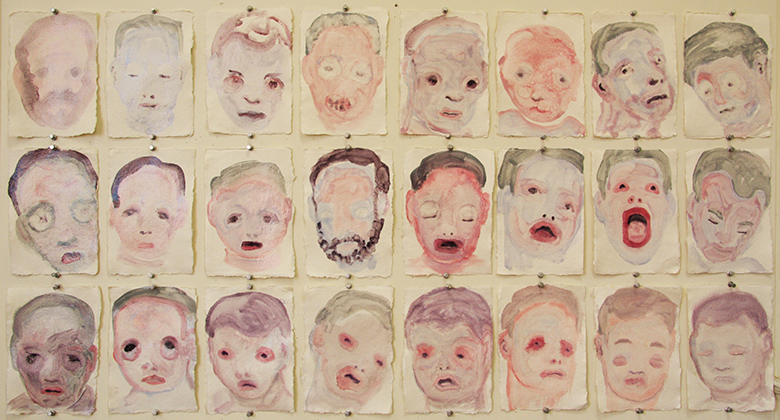 BUNA: Michael Grant
Wed 09 Feb - Sat 19 Feb 2011
During field trips to Buna in Papua New Guinea in 2008 and 2009 Michael was involved in the archaeological search for Australian soldiers still missing on this Second World War battlefield.
This research project draws on the experience of being on the battlefield, and seeks to visually examine the ways in which the landscape has changed since the battle took place. This investigation also examines the inescapable reality of battlefield deaths, with particular emphasis given to those soldiers that remain missing on the battlefield. The resulting artworks are intended to provide a visual means to consider the nature of the ongoing legacies of that conflict.
The resulting body of work explores the intangible presence still felt on the battlefield almost seventy years after the conflict took place, and demonstrates how it is possible to visually depict this feeling. Assisted by the memory of the former battlefield I have developed a means of expressing my experiences through painting and drawing. By using a mixture of portrait and landscape imagery, the works dig deep into the past, reconsidering the sacrifices made on this overlooked battlefield.
Image: Michael Grant, Buna Series, 2010, oil on paper, 20 x 15cm each. Courtesy the artist