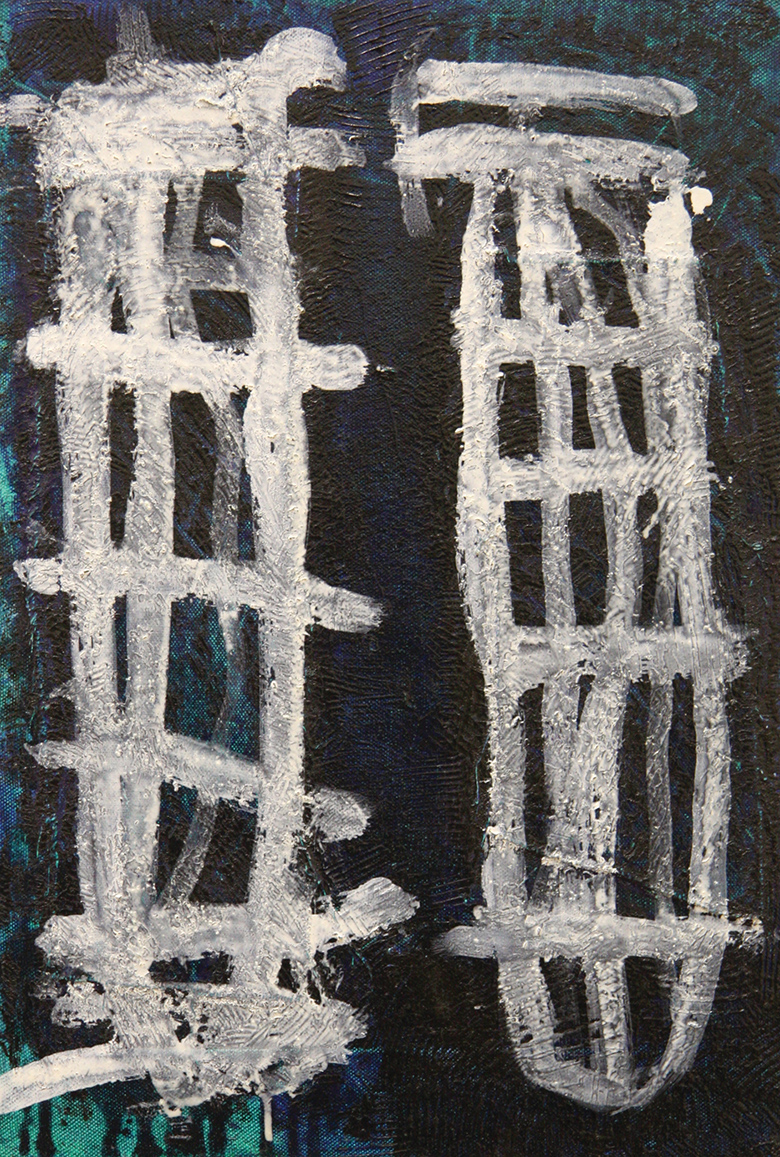 MAPPING PLACE: Jessica Schroeter
Wed 23 Feb - Sat 05 Mar 2011
Works in this exhibition form part of Schroeter's masters folio, in which she seeks to provide a visual representation of the idea of a 'sense of place.' The notion of place can be associated with the locations that an individual is drawn back to throughout their lives and for the artist this is her family's business in Winchelsea; the garage that has been a powerful source of visual material and memories of childhood.
In the context of place, map-making provides a means for visually recording a journey, retracing steps, engaging in recollection or the awareness of displacement, so through a methodology using map-making as its source, Schroeter developed a range of imagery relating to memory and journeying.
This body of work specifically relates to country towns and the importance of commemorating the built history of such places, especially the historic buildings. In this context, historic buildings are not seen merely as architecture, but as receptacles for memories of the past and the people that have frequented these places.
Image: Jessica Schroeter, Untitled, 2010, oil on canvas. 45 x 31cm