MRE2018

Malware and Reverse Engineering Conference (MRE-2018): 2-3 July
Melbourne
Following the success of the previously held workshops in 2013, 2014, 2015, 2016 and 2017 we are pleased to announce that the Malware Reverse Engineering Conference will be held in Melbourne in July (2-3rd), 2018.
MRE-2018 is a bridge between industry, law enforcement and academia, with a strong focus on practical results from research and development projects in malware reversing. The conference aims to cover:
Reverse engineering methods, analyses and algorithms
Behavioural and attribution analysis of malware
Impacts into the financial sector and government agencies
Advanced monitoring schemes for Malware attacks
Registration
Registration for MRE is now open and you can register at the Eventbrite website.
Venue
Conference will be held at Telstra Conference Centre, Level 1, 242 Exhibition Street, Melbourne (World's most liveable city), VIC, 3000 Australia
Telstra Conference centre (TCC) is in the government (north-eastern) sector of the Melbourne central business district (CBD) the TCC enjoys convenient access to the local hotels (The Marriott and Rydges), theatres (Her Majesty's, The Princess and Comedy), restaurants (Chinatown, Lygon Street, Grossi Fiorentinis) and public transport (taxis, buses, trams and trains). Trams in Melbourne CBD are free.
Parking: 150 Little Lonsdale St and 59 Lonsdale St plus on-street parking
Accommodation: Convenient access to The Marriott Hotel and Rydges Hotel
2018 program and keynote speakers
Planning has commenced for the 2018 Malware Reverse Engineering Conference. If you are interested in providing a presentation or would like information to be forwarded to you as soon as available, please advise Mrs Kylie Turville, k.turville@federation.edu.au. Keep an eye on this page as information will be added as soon as available.
Keynote speakers
Cory Cohen - CERT Coordination Centre, Software Engineering Institute (SEI), (Carnegie Mellon University), CMU, USA
Topic: The Pharos Static Analysis Framework for Malicious Code Analysis
About Cory: Cory Cohen is a senior member of the technical staff at CERT Coordination Center in the Software Engineering Institute at Carnegie Mellon University. In his 22 years of employment at CERT, he has handled computer intrusion incidents, been the primary author of multiple CERT vulnerability advisories, and reverse-engineered malware. Most recently he's the lead researcher on a team focused on the automated static analysis of malware binaries. His presentation will provide an update on the latest developments in Pharos, an analysis framework built on top of the ROSE compiler infrastructure, which facilitates the static analysis of malware.
Lorenzo Cavallaro - Reader (Associate Professor) in the Information Security Group (ISG) at Royal Holloway, University of London, UK
Topic 1: "Towards Robust Malware Detection"
Topic 2: "Efficient Version-Agnostic Automatic Interface Introspection for Android"
About Lorenzo: Lorenzo is a Reader (Associate Professor) in the Information Security Group (ISG) at Royal Holloway, University of London.
Speakers
| Name | Organisation | Topic |
| --- | --- | --- |
| Matt Byrne | UNSW Canberra | Malware Musings |
| Federica Bisio & Daniella Traino | aizoOn | Advanced Analytics on Covert Channel Threats |
| Sean Park | Trend Micro | Visual and Generative Malware Outbreak Detection using Deep Learning |
| Noushin Shabab | Kaspersky | Supply-chain cyber attacks |
| Meths Ferrer | Microsoft Australia | Please call 1-800-Tech-Support-Scam for assistance |
| Toby Murray | University of Melbourne | Formal Proofs for Secure Software: Side-Effects and the Fine Print |
| Jonathan Oliver | Trend Micro | Discovering Massive Levels of Signing Abuse by Large Scale Clustering |
| Vitali Kremez | Flashpoint | Hidden Nexus Between Necurs Spammer and Trickbot Banker Malware |
| Ralf Huuck | Synopsys | Software Swiss Cheese or Why We Ship Exploitable Software |
| Matt Ramsey | DST Group | Testing the usefulness of Fuzzy Hashing algorithms for malware similarity |
| Alex Tilley | SecureWorks | Current online criminal threats to Australia |
| Vaughan Shanks & Paul Black | Cydarm | Malware Data Management for Fun & Profit |
| Stephen Tonkin | ACSC | Text Search for Malware Analysts |
Organising committee
Our organising committee is composed of security researchers and engineers from academia and industry.
Iqbal Gondal, Chair - Director, Internet Commerce Security Laboratory, Federation University Australia
Paul J. Watson - ASD, Defence Department
Paul Black - PhD candidate, ICSL
Scott Brown - Principal Advisor, Threat Analysis and Hunting, Rio Tinto
Gabe Davis - Federal Agent, Cybercrime Operations, AFP Australia
Christian Teutenberg - Threat Research and Intelligence, Security Operation, Telstra
Sponsorship
Malware Reverse Engineering Conference 2018 is sponsored by Telstra, aizoOn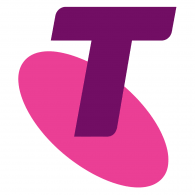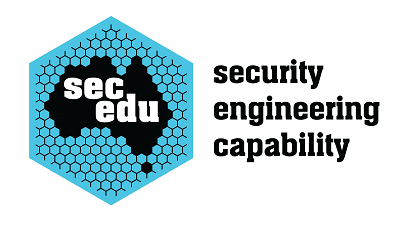 There are plenty of opportunities for sponsorship support and we welcome interest in sponsorship from the security industry and other partners. Please contact Dr Iqbal Gondal, Director ICSL if you are interested in discussing sponsorship opportunities.