Ballarat Technology Park
Located adjacent to the Mt Helen Campus precinct, as well as within the Ballarat CBD at SMB Campus.
Ballarat Technology Park's principal operation is at Mt Helen,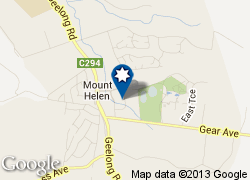 centred on a prestigious 29-hectare site set in a park-like environment 10km from the thriving regional city of Ballarat and easily accessible from Melbourne via road and rail. Recently the Park has expanded its operation to the Ballarat central business district. A redeveloped 3000m2 building in Lydiard Street Sth provides 25 quality office suites for tech-based enterprises. In addition, the Park has well developed plans to expand its Mt Helen operations to the east on a further 20 hectares of land, with the potential to accommodate another 8 major enterprises and about 1500 employees across the next decade.
The Ballarat Technology Park has successfully operated for the past two decades, attracting business investment, creating quality jobs for University graduates and positively impacting the regional economy.

Ballarat Technology Park:
Employs approximately 1400 people
Contributes $100 million per annum to regional household income
Contributes $300 million per annum in regional economic outputs
All enquiries should be directed to:
Jeff Pulford
Executive Director, Ballarat Technology Park
University Drive
Mt Helen VIC 3350
Telephone 1800 FED UNI