The Late E B Morgan Trust
Category

Foundation

Location

Gippsland

Annual value

$5,000

Open date

20/12/2022

Close date

03/03/2023

Study sector

Higher education

Study level

Bachelor

Student type

Domestic

Student status

Continuing; New / commencing

Additional eligibility criteria

2 scholarships to be awarded to commencing students
3 scholarships to be awarded to students in their 2nd or 3rd year of studies

Scholarships available

5
How to apply
Apply directly through our Scholarships and Grants portal.
About The Late E B Morgan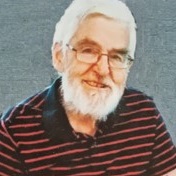 The Late E B Morgan moved to Melbourne in 1964 and worked at the Children's Hospital, Woman's Hospital, St Vincent's, finally settling at the Alfred Hospital where he practiced Anaesthesia for over 30 years until he retired.
Mr Morgan helped established the Intensive Care Unit at both the Alfred Hospital and Auckland Hospital New Zealand
He was a part of the first heart transplant operation of the Alfred Hospital (the patient survived), and was a major part of the transplant team throughout his career.
He held many seminars at the Monash Campus at the Alfred Hospital, and a great teacher and mentor to many doctors and nurses at the Alfred Hospital. He worked long hours and many nights and the welfare of his patients was paramount.
He retired as Deputy Director of the Anaesthesia Department and director of the Intensive Care Unit, but even after retiring he would be a regular in the hospital attending seminarsion at the Alfred Hospital.
The Late Evan Brian Morgan passed away on 5 August, 2019.