The Future of Allied Health Professionals Scholarships
Category

Foundation

Location

Gippsland

Annual value

$2,000

Open date

09/12/2022

Close date

03/03/2023

Study sector

Higher education

Study level

Bachelor

Student type

Domestic

Student status

New / commencing

Additional eligibility criteria

Undertaking studies in Bachelor of Occupational Therapy, Bachelor of Physiotherapy or Bachelor of Speech Pathology

Scholarships available

8
How to apply
Apply directly through our Scholarships and Grants portal.
About Latrobe Community Health Services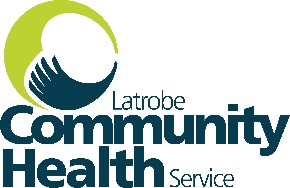 Latrobe Community Health Service is a secular, charitable not-for-profit health service. Their origins are in Gippsland in regional Victoria, but they have grown rapidly in recent years. They provide coordinated general practice (GP); nursing; allied health; dental; counselling and psychology; gambling support; alcohol and drug treatment; migrant and refugee settlement services; social connection and carer support services. They also provide planning and early childhood early intervention services for the National Disability Insurance Scheme; home care services for older people; and we provide Veterans' Home Care assessment and coordination services in Western Australia.
As an employee, volunteer, scholar or student at Latrobe Community Health Service, you'll be respected and trusted by colleagues and leaders alike. You'll learn and grow quickly to become the best you can be. You'll find meaningful work and long-term career opportunities. Every day will bring new challenges at an organisation that will enable you to make the most of your talents for the good of the communities they serve.