Philip Chui East Asia Scholarship
Category

Foundation

Location

Berwick

Annual value

$1,000

Open date

14/08/2022

Close date

03/03/2023

Study sector

Higher education

Study level

Bachelor; Honours; Postgraduate

Student type

International

Student status

Continuing; New / commencing

Additional eligibility criteria
Scholarships available

2
About Philip Chui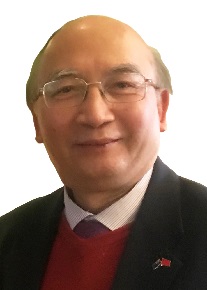 Kai-Sing (Philip) Chui, JP from Nanhai Province in China immigrated to Australia with his family in 1985 and has spent more than 30 years in Australia engaging in various business trading enterprises and media business to serve the Victorian community.
Philip has served as the President for the Chinese Fellowship of Victoria and Chairman of the Chinese Fellowship Chinese School over the years. He has served in public office such as the Australia-China General Chamber of Commerce and Economic Cooperation, the Asian Chamber of Commerce in Whitehorse, the Rotary Club of Australia, and the Victorian Chinese Federation Australia Inc. He has also served as a consultant to a number of organisations, and as a "bridge" between Australia and China in cultural, educational and commercial exchanges.
Philip was a founder of Asian Multimedia Enterprise with friends in 1997. From there the enterprise business has expanded and diversified, including weekly and annual published magazines, website designs, printing and media promotion services.
Philip's motto is from a Confucious-Liji "The Great Learning in Righteousness" Chinese Methodology "Build of Self, Family, Country and the World".
Recipients