Moorabool Wind Farm Scholarships (Certificate I or Certificate II)
Category

Foundation

Location

Ballarat

Annual value

$1,000

Open date

14/08/2022

Close date

03/03/2023

Study sector

TAFE

Study level

Certificate

Student type

Domestic

Student status

Continuing; New / commencing

Additional eligibility criteria

Certificate I or Certificate II in Engineering or Electrotechnology

Scholarships available

5
How to apply
Apply directly through our Scholarships and Grants portal.
About Moorabool Wind Farm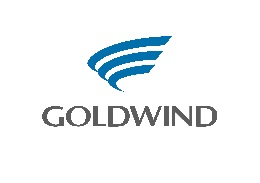 The Project consists of 104 wind turbines located approximately 27km southeast of Ballarat. The project will produce up to 312 MW, approximately 1,050,000 MWh of electricity annually. This is enough renewable energy to power the equivalent of 228,000 average Victorian homes every year, representing approximately 10% of Victorian homes. The project is divided into two sections, North and South.
50 wind turbines are constructed in the Northern Section and 54 turbines are currently under construction in the Southern Section. A total of 104. All turbines proposed are 169m to the tip of the blade.
Construction began in July 2018 and the wind farm commenced partial operation in late 2020. Full operation is anticipated in 2022. The project is owned by Goldwind Australia.
Established in 2009, Goldwind Australia offers comprehensive wind power solutions, including investment, construction, and operational and maintenance services. Goldwind Australia is a wholly owned subsidiary of Xinjiang Goldwind Science & Technology; a leading vertically integrated global wind power company offering comprehensive wind power solutions.
Recipients