McMillans Scholarships
Category

Foundation

Location

Gippsland

Annual value

$3,500

Open date

12/12/2022

Close date

03/03/2023

Study sector

Higher education

Study level

Bachelor

Student type

Domestic

Student status

New / commencing

Additional eligibility criteria

Undertaking accounting studies
Students who reside in the Gippsland region
Must be able to attend monthly skills sessions and social events with McMillans
Must be available to undertake work experience over summer periods
Applicants must maintain a credit GPA or equivalent

Scholarships available

1
How to apply
Apply directly through our Scholarships and Grants portal.
About McMillans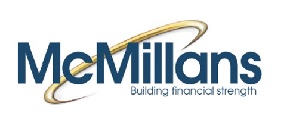 McMillans is a strong team of dedicated professionals who strive to provide services of the highest quality to the community.
Their aim is to continuously attract, retain and develop our people and clients who are committed to the highest standards of ethics, honesty and best practice.
They are readily accessible and strive to play a close and proactive role in the development and implementation of their clients objectives. They care about the needs and welfare of their clients and strive to maintain their position as one of the best regional accounting and financial planning practices.
The scale and depth of the firm has made it possible to develop more specialist skills in the areas of taxation, business advice, assets protection, superannuation, financial strategies and estate planning. With these skills they look forward to helping in building financial strength for many years to come.
Recipients