James Stewart Bequest (Geology)
Category

Foundation

Location

Ballarat

Annual value

$3,500

Open date

08/01/2024

Close date

01/03/2024

Study sector

Higher education

Study level

Bachelor; Honours

Student type

Domestic

Student status

Continuing

Additional eligibility criteria

Undertaking studies in geology

Scholarships available

1
How to apply
Applications open 8 January, 2024.
You can log in and view eligibility requirements and information on how to apply.
Once applications open, you can apply through the Scholarships and Grants portal.
About Dr James Stewart (1829-1906)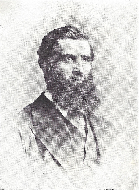 Irish physician, surgeon and philanthropist, James Stewart was born in County Tyrone, Ireland, in 1829. After moving to Dublin in the late 1840s to receive his medical education, he emigrated to Victoria working as a ship's surgeon in 1852. He was a key contributor to the growth of Ballarat as a city in the formative years of the Australian gold rush where he spent his prime years between 1852 and 1869. He contributed through his medical work on the goldfields and during the events of the Eureka Stockade in 1854, as well as through his civic duty, philanthropy and capitalist investment. He retired in England and left generous bequests to Victorian and Irish institutions when he died in 1906. Stewart set up his bequests as trusts that would provide income in perpetuity as he wanted his benevolent contributions to continue to help through time, benefiting future generations.
A generous and visionary pioneer, healer, leader, founding father of Ballarat and philanthropist, Dr James Stewart left his mark on Victoria where the Stewart Legacy continues to have an impact more than 160 years after he first set foot in Victoria. These scholarships incorporate the wishes of Stewart's will, his original bequest to the Ballarat School of Mines and research in areas relevant to his life that were important to him and in which he made a large and important impact.
Recipients