East Gippsland Water Scholarship
Category

Foundation

Location

Gippsland

Annual value

$10,000

Open date

15/12/2022

Close date

03/03/2023

Study sector

Higher education

Study level

Bachelor; Honours; Postgraduate

Student type

Domestic

Student status

New / commencing

Additional eligibility criteria

Engineering (preferable) with a focus on civil, chemical, mechanical and environmental
Consideration given to students from accounting, human resources or information technology
Preference given to students who reside in the East Gippsland region but is open to Gippsland residents who will commit to being directly involved with East Gippsland Water

Scholarships available

2
About East Gippsland Water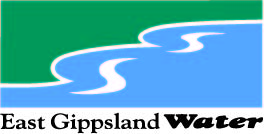 East Gippsland Water provides water and sewerage services to some 35,000 people, across an area of 21,000 square kilometres - encompassing the communities of Lindenow through to Mallacoota, including Bairnsdale, Paynesville and Lakes Entrance. Their coverage also extends as far north as Omeo and Dinner Plain in the Victorian Alps.
They operate nine water supply systems, delivering the full range of water services including its collection, storage and supply. They also provide sewage collection and treatment services, recycled water for rural and beneficial community uses, and trade waste services to commercial customers.
Underpinning their commitment to the region's economic development and its communities, they have around 100 full and part time staff spread across locations in the Bairnsdale and Lakes Entrance areas, Omeo, Orbost and Mallacoota.
They also invest significant resources in staff training and development to enhance skills and promote personal advancement.
The East Gippsland Water Scholarship will be awarded for the first time in 2022.