Baw Baw Shire Scholarships
Category

Foundation

Location

Gippsland

Annual value

$3,000

Open date

08/01/2024

Close date

01/03/2024

Study sector

Higher education

Study level

Bachelor

Student type

Domestic

Student status

New / commencing

Additional eligibility criteria

Applicants must live within the Baw Baw Shire
Studying Civil Engineering, Business, I.T. or Science

Scholarships available

2
How to apply
Applications open 8 January, 2024.
You can log in and view eligibility requirements and information on how to apply.
Once applications open, you can apply through the Scholarships and Grants portal.
About Baw Baw Shire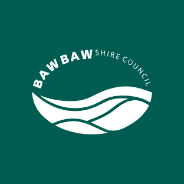 Baw Baw Shire is one of the fastest-growing municipalities in Victoria. Baw Baw Shire covers approximately 4,027 square kilometres of high-quality farmland and woodlands. It also has the closest snowfields to Melbourne. Baw Baw Shire is known for innovation in manufacturing, design and agribusiness and is home to a major dairy sector, some of Australia's leading hydroponics and agribusinesses, and innovative food processing companies. Equipment and food manufacturing companies export across the globe and are at the forefront for development in their fields.
As an organisation, Baw Baw Shire Council works in partnership with all levels of government and local community members to deliver over 100 services to the Baw Baw community.
Recipients