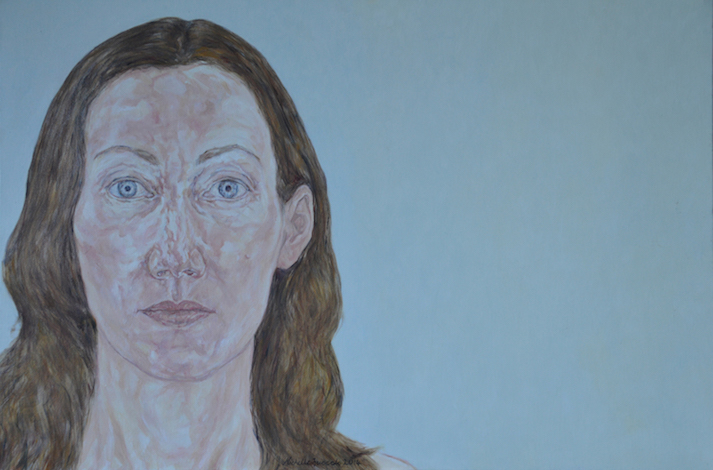 Michelle Zuccolo: From Flesh and Bone
Wed 28 Sep – Sun 23 Oct 2016
Opened by Dr Loris Button, Adjunct Research Fellow, Faculty of Education and Arts, Federation University Australia on Thu 29 Sep 2016.
For Michelle Zuccolo, the study and depiction of taxidermy animals and skulls; tracing the practice of 'trophy hunting' and the human desire to preserve the memory of creatures through art, science and biology has been an ongoing theme. This culminated in a series of works made from taxidermy wild game - referencing issues related to her European ancestry, the 'hunted' and 'hunters'.

In a new series of works and exhibition, following a recent International Fellowship in Italy and Austria researching classical and medieval art forms, Zuccolo presents a suite of intriguing drawings. Here she depicts people in situ - nuns and artists in the course of daily life preoccupied in thought, navigating complex spaces, juxtaposed with other mixed-media works portraying puppets from the 'Punch and Judy' series of a strange, satirical and whimsical nature.
Image: Michelle Zuccolo Self portrait, 2016 oil on canvas 40 x 60cm Courtesy the artist