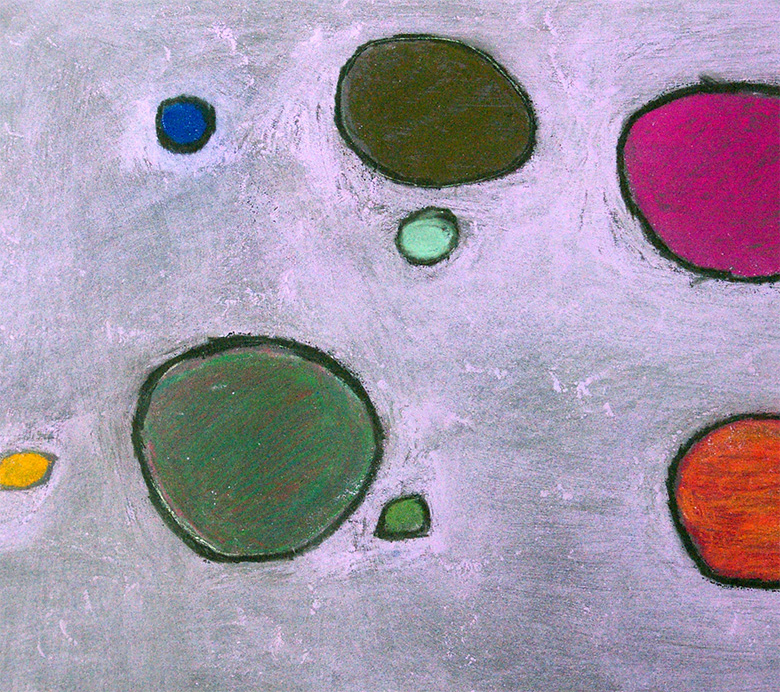 CORPUS: selected works by Art Unlimited
Wed 25 Jan - Sat 4 Feb 2012
The exhibition was opened by the artists at the Post Office Gallery, University of Ballarat on Sat 28 Jan @ 1.30 - 3.30pm.
The art produced by Art Unlimited studio is generically known as "Outsider Art". Outsider Art is a general term for the genre that covers art that sits outside of the commonly recognised cultural community.
Art Unlimited is a professional access studio for artists with a disability situated in the Old Geelong Gaol. The studio provides professional studio facilities and is staffed by qualified, practicing artists. Artists attending the studio are given full autonomy over the nature and subject matter of their work which has resulted in a diverse collection of art.
The vitality and richness of their work is a result of the unique way each artist interprets their world.
Image: Julie Henrys, Orbit, 2011 (detail) pastel on paper. Courtesy the artist