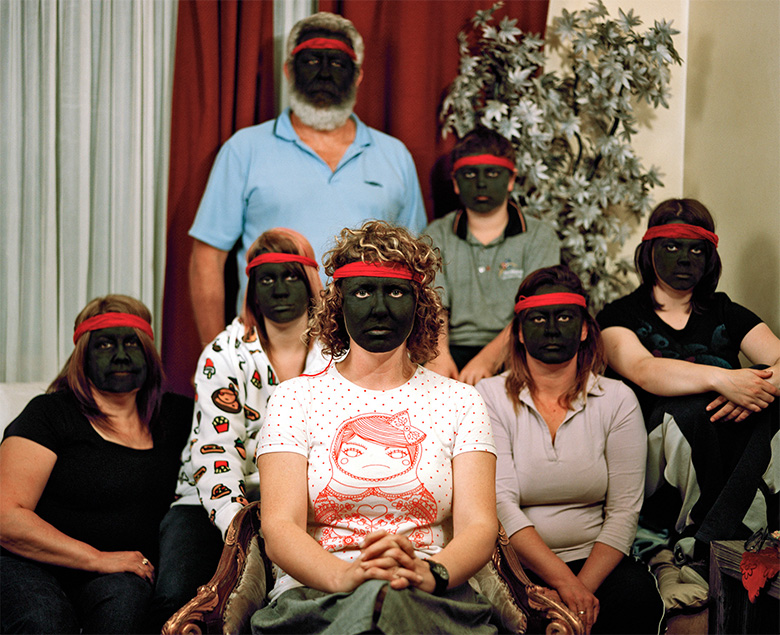 BINDI COLE: Recent Works
Wed 11 Jul - Sat 28 Jul 2012
An opening celebration was held on Sat 14 Jul @1.30-3.30pm with a Welcome to Country by Wathaurung Elder, Uncle Bryon Powell.
Combining portrait photography, painting, collage, text, weaving, film, performance, sound and projections, Cole's work exposes the latent and unspoken power dynamics of Australian culture in the here and now. She subtly but powerfully reveals some uncomfortable truths about the fundamental disconnection between who we are, the communities and identities by which we shape our sense of self and how the prevailing culture attempts to place and define us.
Of Wathaurung and Australian descent, Bindi's work explores questions most are afraid to ask, cathartically imbuing her work with a gritty honesty - so personal that the viewer's experience can seem voyeuristic.
In 2008 Bindi Cole commenced a Bachelor of Visual Arts (Fine Arts) at the University of Ballarat's Arts Academy. Since then her work has been exhibited nationally and internationally.
Image: Bindi Cole, Wathaurung Mob, 2008, pigment print on rag paper. Courtesy the artist and Nellie Castan Gallery