Asking the right questions about technology
16 June 2022
---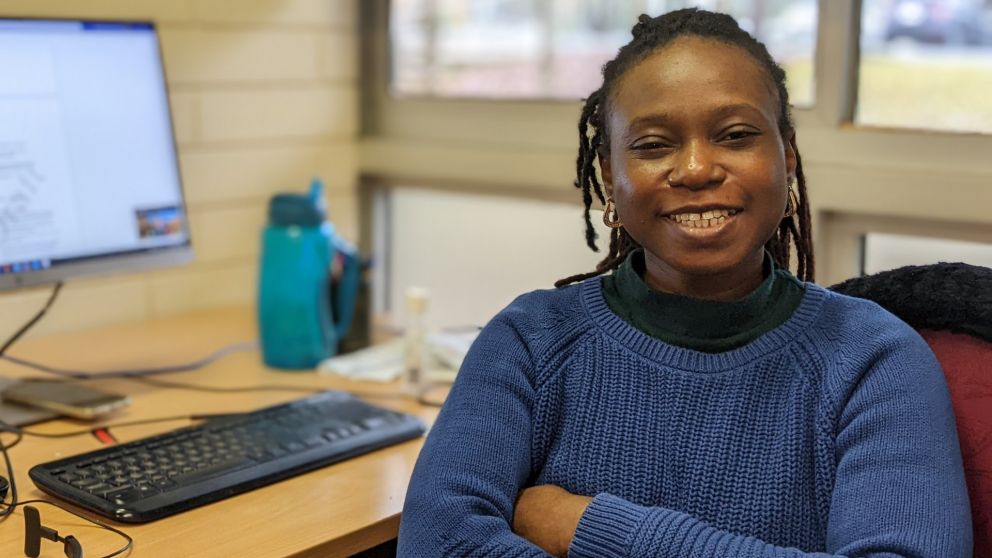 It's a phenomenon that Dr Taiwo Oseni has seen too many times. A company updates its software or IT infrastructure in order to generate production gains. But time and time again, the benefits aren't realised and the company believes it has wasted money.
Through working with a variety of large corporations, including Nokia Simmons, Colgate-Palmolive and Orica, Dr Oseni has discovered the problem isn't usually the technology itself, it's the human interaction with the technology and false assumptions about how it will be used.
"Have you taken the time to look at why are we doing this particular IT change? Is it the right IT enhancement so it's then utilised?" she asks. "When you are enhancing the system a new patch is put in and the expectation is that these little enhancements are being used, but then you find they're being done just for the sake of enhancement. Have you looked at the business capability of that enhancement?"
For example, Dr Oseni says a modification to a large company's enterprise information system may make things easier by reducing the number of actions needed in a task from 10 to eight. "But the organisation has to make sure those two actions are eliminated, or they won't get the advantages."
Dr Oseni's interest and expertise in this area initially came out of her studies of electrical engineering in Nigeria. As she became interested in the use of technology, and human interactions with technology, she undertook a masters at the University of Warwick in the UK on enterprise information systems.
"It was really eye-opening," she says. "It was all about organisations' different use of technologies."
During that time she also became a certified business process manager, which built up her skillset as she assessed how corporations' IT systems were helping or impairing business processes.
A PhD at Monash University in Victoria followed on why the expected benefits of technologies were often not realised.
"Companies continue to enhance and maintain the systems, but it gets to the point that all they're doing is maintenance, without looking at increasing capability."
She says digitisation in recent years and increasing use of technologies during the COVID pandemic has created an ideal time for companies to consider how best to use their IT infrastructure going forward.
"For you to get the most out of a system you need to keep going through the cycle of exploration and exploitation – you have to continue to explore what's still possible."
Dr Oseni's unusual blend of business management and IT skills has also led her into research areas such as new medical technologies and cybersecurity. She is currently studying the benefits of a smart toothbrush for elderly patients, and with ONMI is studying how the introduction of technology such as an app for a smartphone could help patients with chronic kidney disease.
"It's a journey – you don't know where you're going to end up," she says.
Keen to help other women on their journey into technology and science areas, Dr Oseni spends time both mentoring young women at university and visiting high schools to encourage female students to consider careers in STEMM.
Related reading:
Researchers trial behaviour change app for people with chronic kidney disease