Researchers take blockchain tech to grain exports
18 February 2022
---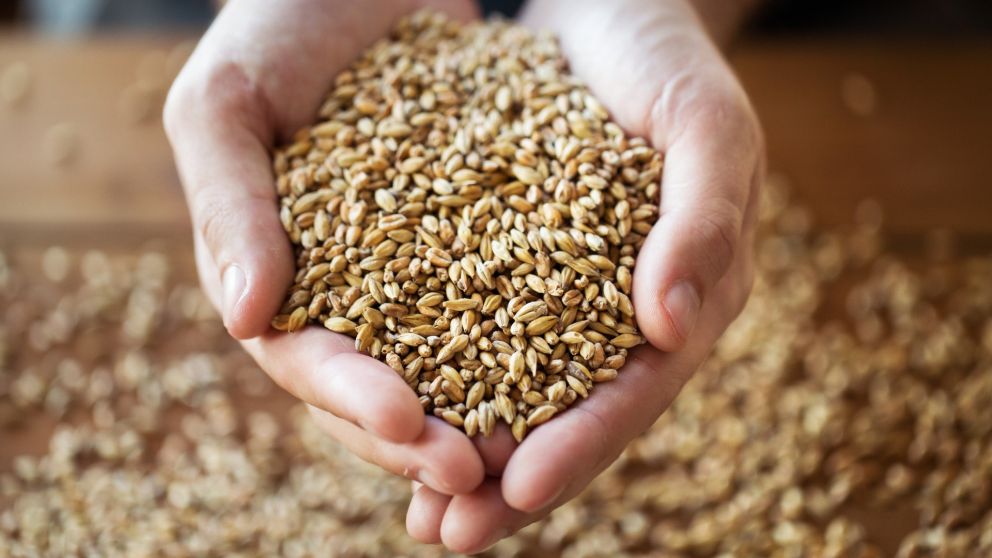 Researchers at Federation University's new Centre for Smart Analytics are developing technologies that could be a game-changer for Australia's grain export supply chain.
The researchers are developing digital traceability processes to assess the quality of grains, including wheat, barley and sorghum, tracing the grains from when they are grown on a farm through to the end user. Traceability systems show international consumers that products are safe, clean and sustainable.
Associate Professor Shyh Wei Teng, who is a multimedia analytics specialist and is leading the project, said digital traceability technology was quickly gaining attention in food industries, but there had been little work on this in the Australian grain export supply chain.
"This may be a result of the reduced level of risk associated with a hard-seeded commodity compared to higher-risk perishable products. But the impact is anticipated to be significant as grain is one of Australia's largest export commodities," Associate Professor Teng said.
"We're currently studying and developing blockchain-based traceability technology and the relevant food safety assessment techniques from physical visual and organic chemical traits.
"Visual traits include the shape and size of the grains and whether there are any foreign objects in the batch — organic chemicals are the natural gases that are emitted from the grains during storage."
Professor Manzur Murshed, whose research interests include image and video processing and machine learning, said non-invasive sampling would become part the supply chain, eliminating some time-consuming processes requiring samples to be analysed in a lab.
"There are still requirements to lab-test grains, but we can remove some of these tests with our digital image processing, which can be used throughout the supply chain. These tests take time and are one of the reasons there is very little traceable data on the authenticity of the grains," Professor Murshed said.
"These non-invasive image processing-based techniques can be used when grains are being loaded onto a truck, when they are being offloaded for storage in silos, when grains are being loaded onto a ship, and, finally, when the ship arrives at the port."
Professor Murshed said the process could involve someone taking a handful of grains from a batch and throwing it downward in front of specialised camera equipment that would reveal moisture content, any impurities in the grains, and any damage to the grains – among other things.
"We don't feel that laboratory testing is necessary for all of these different elements. In fact, some companies use conveyor belts, spreading grains across the belt and then manually inspecting those very quickly. But we are suggesting that this process can be avoided," Professor Murshed said.
"If we can make the testing non-invasive and not very labour intensive, grain could be tested 20 times at 20 different points. At the moment, it might only be at one or two points where the grains are lab tested. This quality assurance is something that is appealing to overseas buyers." Professor Manzur Murshed
Associate Professor of Cyber Security Paul Pang will lead the project's blockchain development. Blockchain, which is best known as the technology behind leading cryptocurrencies, will be a key component of the technology used in the project.
The project is being funded by the Department of Agriculture, Water and the Environment's National Traceability Project, a $68 million program to improve traceability systems and increase access to premium overseas markets.
Professor Murshed said the research team aimed to develop a prototype that will be adopted by Standards Australia and the major grain exporters.
"We will also be working closely with Federation's Ararat Jobs and Technology Precinct, and we will be speaking with farmers from Ararat and across the Wimmera region, which is a vitally important food bowl. We will also be working with people along the supply chains who handle the grains, including the transportation industry and exporters," Professor Murshed said.
"From this, we will be able to sample the grains and understand the quality standard that they maintain. The blockchain ledger will automatically capture all the data at various grain export stages. If there are any quality issues at any stage of the process, we will use the traceability system to show where the problem occurred."
Federation is collaborating with Grain Trade Australia, IBM, and The Chinese Academy of National Food and Strategic Reserves Administration.
Related reading:
New research centre to find digital solutions for a prosperous future
Leading economics professor to head up Ararat Jobs and Technology Precinct
New research hub for Wimmera Campus