WATERS, Jeremy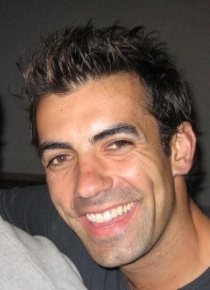 Degree:
Bachelor of Education (Physical Education)

Graduation year:

1998

Current Position:
Managing Director of SANZA Teaching Agency

Employer:
SANZA Teaching Agency

What are some of your career highlights?
Established SANZA in 2000
Finding teaching work for over 100 UOB graduates in London
Awarded title of Chartered Director in UK. 2008
Describe the most enjoyable and challenging aspects of your job:
Finding work for UOB graduates in London
Travel
Building lifelong friendships with work colleagues
What are your strongest memories while you were studying at the University of Ballarat?
Friendships, mould in my room, Thursday nights, Graham Ford, cold/wet winters, poor financial situation, and 21 Arms.
Do you have any advice about life after study to pass on to current students?
Look beyond the constraints of your degree for employment opportunities.
Enjoy your mates.
Travel!