ROGERS, Ed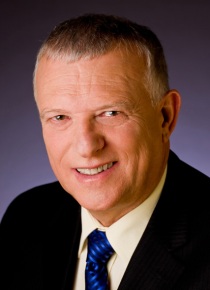 Ed Rogers, a graduate of the School of Mines and Industries Ballarat has been named as part of the exclusive AECOM Fellowship Program (2012). The inaugural program celebrates companies senior-most leaders who have demonstrated a lifetime of industry advancement and technical success at AECOM.
Ed Rogers, an industry director, joined AECOM in 1967. His technical expertise has resulted in major advances in diverse areas across the industry. With extensive experience working with both private and public clients across several markets,
Rogers has been responsible for many milestone international projects,
including: the Waihai bridge, the first major bridge in China by an international design and constructor contractor; the Rod Laver Tennis Arena in Melbourne, Australia, which
features one of the world's first retractable stadium roofs; and the world record-breaking space frame steel roof on the Singapore Exhibition and Convention Centre.
An AECOM Fellow is a life-long title awarded to current or past employees who have set himself or herself apart as a true technical thought leader over his or her entire career and who has demonstrated significant contributions to the company, the engineering industry, their specific discipline and, of course, the clients.