POULTON, Michael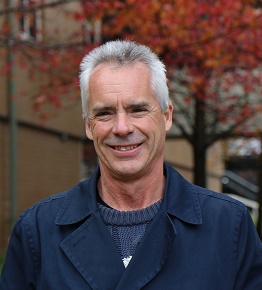 2019 Alumnus of the Year
Degree
Bachelor of Education/Master of Education
Graduation year
1987/1997
Current position
CEO
Employer
Committee for Ballarat
Michael Poulton has distinguished himself in the world of high performance sport. After completing his Bachelor of Education and Masters of Education at the University of Ballarat, he lectured there in sports coaching, giving over 17 years of service to the university, and redesigning the Bachelor of Exercise and Sports Science and Bachelor of Sports Management programs.
Michael has gone on to work in a number of high profile sporting organisations including the Australian Football League, AFL Coaches Association, Tennis Australia, and Athletics Australia, in roles involving professional and personal development, management, creative thinking and innovation.
Michael initiated transformational changes within the AFL industry. His work resulted in a revised AFL illicit drug policy and in the reshaping of coach education, most notably the design and implementation of a Learning Management System.
Career assessment and development programs he established continue to be implemented by the AFL Coaches Association and other AFL Clubs.
Michael's other professional achievements include coaching development programs from grassroots through to elite levels, including mentoring Olympic track and field coaches leading into the Beijing and London Olympic Games.
Nowadays Michael is a highly sought after consultant to various organisations such as the Gold Coast Suns, Tennis Australia and the Alcohol and Drug Foundation.
He remains an outstanding contributor to the local Ballarat community and has worked extensively in the Ballarat region, and was recently appointed as CEO of the Committee for Ballarat.