DONALDSON, Dr Roger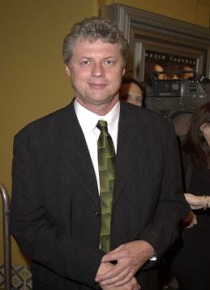 Roger Donaldson is one of cinema's most versatile film directors, as adept in orchestrating a Hollywood blockbuster as in shaping the most sensitive of art house movies. Moving easily from drama to comedy, biography to science fiction, thrillers to close studies of relationships. Mr Donaldson's films fuse ambition, style and astounding technical ability with insight, humanity and humility.
Mr Donaldson was born, raised and educated in Ballarat. As a young boy growing up here, Roger was passionate about the Arts. Indeed from an early age the cherished an ambition to make movies. But in 1963, unsure of his future, he instead began studying geology at the School of Mines Ballarat.
Mr Donaldson's career progressed in steps. He started as a photographer in Nelson and Auckland. Then it was on to television advertisements. Next he made a series of self-funded adventure documentaries featuring such icons as Sir Edmund Hillary, yachtsman Peter Mulgrew, and Invercargill motorcycle legend Burt Munro.
In 1974 he made a local television drama called Derek which in turn led to an invitation to make the NZTV drama series Winners and Losers. It was highly successful and, in a first for NZ drama, was eventually sold to 52 international outlets.
In 1977, scraping together the necessary funds, he produced, wrote and directed the futuristic political thriller Sleeping Dogs which also saw the film debut of Sam Neill. Sleeping Dogs was the first film produced in NZ in 15 years and the first colour film made in New Zealand. In 1978, and now regarded as a leader in what would later be termed the New Wave of New Zealand film makers, he was a key figure in the creation of the New Zealand Film Commission. His next movie, the dramatic study of relationships Smash Palace, attracted world-wide attention; earned a place at the prestigious New Directors / New Movies Festival held annually at New York's Museum of Modern Art; and brought Roger Donaldson to the attention of British and US producers.
It was only a matter of time before Hollywood beckoned. In 1984, in what would prove to be the first of many such calls, he was invited to direct Anthony Hopkins and Mel Gibson in The Bounty, much of it filmed around New Zealand. And so it continued as over the next 25 years Mr Donaldson directed, and in a number of cases wrote and produced, a wide range of critically received and commercially successful movies. These included Marie (1985); No Way Out (1987); Cocktail (1988); Cadillac Man (1990), White Sands (1992); The Getaway (1994); Species (1995); Dante's Peak (1997); Thirteen Days (2000); The Recruit (2003); The World's Fastest Indian (2006); and The Bank Job (2008).
In recognition of his eminent service and contribution to the Arts, the University honoured Roger Donaldson with the degree of Doctor of Arts Honoris Causa in 2011.