COLLIER, John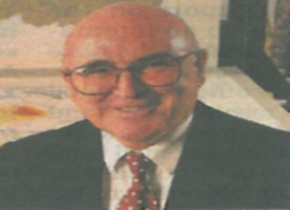 John Collier retired as Chief Executive of gold and minerals product group Rio Tinto, London, following an illustrious career as a mining engineer which took him around the world.
John graduated from the Ballarat School of Mines (SMB) and later Melbourne University, and never forgot his hometown, Ballarat.
Credited with being instrumental in the discovery of the Argyle diamond mine in the Kimberly, Mr Collier was made a Legend in Mining by the Australian Mining Industry in 2006.
Over the last 10 years, Mr Collier became a passionate painter, holding several successful solo exhibitions. Two of his paintings currently hang in the Gold Museum in Ballarat.
John Collier died on 26 June 2012.