New Chinese partnership highlights info tech strength
Federation University has become one of only six Australian universities to be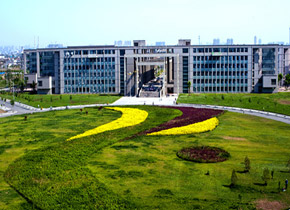 granted approved institute status in China for the establishment of a major information technology centre at Hebei University of Science and Technology (HUST).
Achieving approved institute status required Federation University to demonstrate the highest level of quality and innovation in its information technology programs and reinforces the university's growing international reputation in this field.
The establishment of the new Federation University Information Engineering Institute builds on the longstanding relationship between the two universities on the delivery of joint degrees.
The institute will be officially opened in September at a ceremony in China with HUST.
The partnership will provide opportunities for joint research and research grant applications, as well as articulation into Federation University's Master and PhD programs for Chinese students.
Four degrees have been approved for delivery at the institute:
Bachelor of Information Technology
Bachelor of Information Technology (Networking and Security)
Bachelor of Information Technology (Software Development)
Bachelor of Information Technology (Business Information Systems)
The institute will initially cater for 200 students, peaking at 800 students within four years.
Vice-Chancellor and President, Professor Helen Bartlett said, "Achieving approved institute status is coveted by universities around the world and only granted to a small handful who demonstrate the very highest quality and innovation in their programs."
"It highlights our growing reputation both in Australia and around the world for cutting edge research and teaching innovation in information technology, particularly in cyber security and machine intelligence."
"We are delighted to partner with HUST on this new Information Engineering Institute in China and look forward to exploring further research partnership opportunities."