Archbishop Dr Philip Freier
Position on Council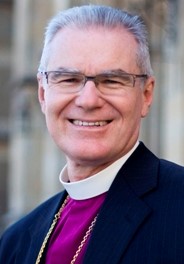 Council appointee
Present occupation
13th Anglican Archbishop of Melbourne
Academic qualifications
PhD in Philosophy, James Cook University; MEdST, University of Newcastle and three Bachelor's degrees in Divinity, Applied Science and Education.
Summary of previous experience
Dr Philip Freier is the 13th Anglican Archbishop of Melbourne and first trained as a teacher and taught in northern Australia, including on Thursday Island.
He was ordained In 1984, elected Bishop of the Northern Territory in 1999 was elected Archbishop of Melbourne in 2006. From 2014 until 2020 Archbishop Freier served as 16th Anglican Primate of Australia.
Archbishop Freier's ministry has covered all socio‐economic and cultural groups with a particular interest in and concern for Aboriginal people.
Until 2021 he chaired the Brotherhood of St Laurence. He has extensive experience on boards, including higher education providers, with both ASQA and TEQSA accreditation.