EDUCATING ARTISTS: BALLARAT TECHNICAL ART SCHOOL 1907 - 1940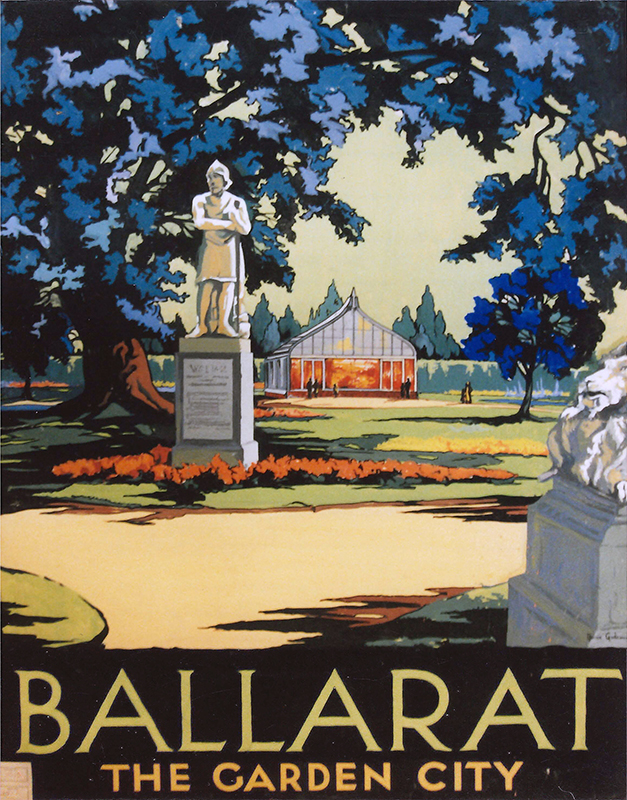 EDUCATING ARTISTS: THE BALLARAT TECHNICAL ART SCHOOL 1907 - 1940
WED 4 MAY - FRI 17 JUNE 2022
Preview the exhibition in a short video >
---
Showcasing unique works of art and historical artefacts created by students and teachers, Educating Artists illustrates the rigorous program of drawing, design and art-trade training at the former Ballarat Technical Art School (BTAS) between the years 1907 to 1940.
Established in 1870 and governed by the School of Mines Ballarat (SMB) from 1907, the Art School was a leading Australian art education institution, well equipped with the assets, skills, and historic recognition necessary to surpass its provincial and metropolitan rivals.
During the 33-year principalship of artist-educator Herbert Henry Smith, the school held a national reputation for the training of designers, craftspeople, artists and teachers.
Original paintings, drawings, woodcarvings, leatherwork, metalwork, fashion and plant illustrations, as well as textile and architectural designs, exams and student memorabilia demonstrate the breadth and depth of teaching and student learning.
Staffed with ambitious and skilled men and women, the art school was celebrated for its originality and experimentation, and recognised for launching diverse art-based careers - its graduates creating a legacy of wide-spread and significant influence.
While the school's pre-eminent position was modified during the late 1920s after some art-teacher training transferred to Melbourne, the valuable, compelling, and widespread influence of the Ballarat Technical Art School continues as Federation University's Arts Academy today.
The exhibition is drawn from the doctoral research by Dr Elise Whetter, and co-curated by Dr Elise Whetter, Clare Gervasoni, Curator: Federation University Art and Historical Collections and Shelley Hinton, Curator: Post Office Gallery, Federation University.
The exhibition was launched by Professor Claire McLachlan, Executive Dean, Institute of Education, Arts and Community, Federation University, at the Post Office Gallery on Friday 29 April 2022.
OPEN FOR BALLARAT'S HERITAGE FESTIVAL
SAT 21 - SUN 29 MAY 2022
12 - 5PM
CURATOR'S TALK
DR ELISE (FOALE) WHETTER
THU 26 MAY @ 2PM
POST OFFICE GALLERY
Federation University Australia
Camp St Campus, Ballarat
(entry on Sturt St, just down from the NE corner of Lydiard St Nth)
All welcome
Free
Dr Elise (Foale) Whetter is a graphic designer with an interest in historical art and design education. Her experience bridges analogue and digital methods of graphic design production and its teaching.
Elise Whetter's history intersects with Federation University at several junctures - as an undergraduate design student in the late 1980s, sessional lecturer in the 1990s, postgraduate researcher, and as a supplier of professional design services.
The exhibition, 'Educating Artists: Ballarat Technical Art School 1907 – 1940' is inspired by Elise Whetter's doctoral thesis, 'Applied aspirations: Design and applied art at the Ballarat Technical Art School during the early twentieth century.'
In this unique talk, hear Dr Whetter discuss her PhD and the fascinating subject of the applied arts at the former Ballarat Technical Art School, as well as how she has been able to realise the physical manifestation of her research through her experience co-curating the current exhibition.
Image: Nornie Gude Ballarat—The Garden City,1934 gouache on paper H120 x W94 cm. Federation University Art Collection