BENCHMARK22: UNDERGRADUATE VISUAL ARTS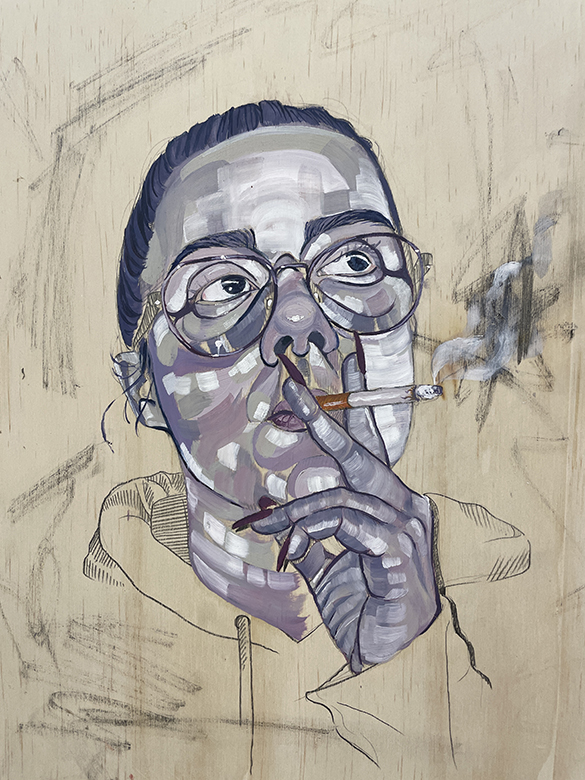 BENCHMARK22: UNDERGRADUATE VISUAL ARTS
WED 3 AUG – FRI 26 AUG 2022
Cassie BYRON, Sarah CANHAM, Abbey CODY, Erin COOMANS, Liarne CORKE, Michael CREANEY, Hannah D'ANTONIO, Vanessa DICKSON, Katherine DOUGLAS, Kristen FREEMAN, Angela GERRARD, Greg HORRICKS, Peta KALISPERIS, Clayton KEEFE, Shelia-anne KORS, Kristen LEIGH, Stacy LIVITSANIS, Jasmine MCKAY, Sarah MISCHKER, Tiarna PRATTLEY, Tahlia ROBERTS, Selina ROBERTSON, Ilona TOPOLCSANYI, Travis TRUDGEON.
In this important Arts Academy annual exhibition, twenty-four undergraduate Visual Arts students showcase their recent work. Here, students explore and experiment with a range of media, expressing complex ideas surrounding politics and society, fantasy and fiction, memory and nostalgia, and the environment across a broad range of disciplines including painting, printmaking, drawing, textiles, ceramics, sculpture and mixed-media.
This exhibition was opened by Associate Professor Richard Chew, Director, Arts Academy Ballarat and Gippsland, Institute of Education, Arts and Community on Fri 5 Aug 2022.
NB: Due to continuing health concerns with the COVID19 pandemic, we strongly suggest maintaining safe social distancing and wearing a mask in the Gallery space.
Image: Abbey Cody Smoke Break, 2022 oil on wood 25.4 x 20.32 cm Courtesy the artist