TONY GRIFFIN: SHELTER FROM THE STORM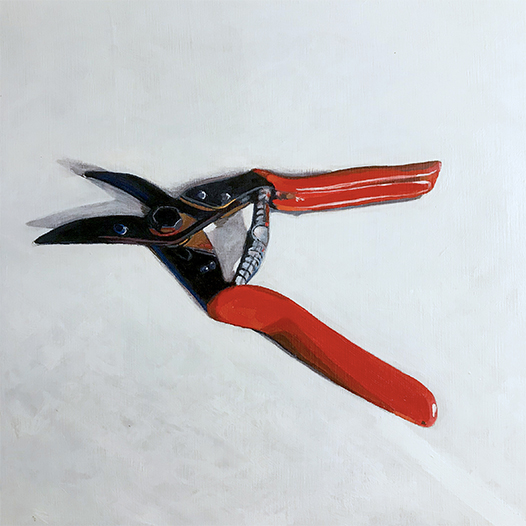 TONY GRIFFIN: SHELTER FROM THE STORM
15 APR - 11 JUN 2021
Through an exhaustive description of the everyday and often overlooked objects in one suburban home in the early part of the twenty-first century, as a form of archaeology of its recent past and present, Tony Griffin's research considers how broader entanglements are hidden in our everyday through the proliferation of our things. Here, by exploring theories of the mutual dependency between humans and things, Griffin examines how his paintings provide agency in discerning those relationships and act as a means to understand our world in this age of anxiety.
This exhibition constitutes the visual outcomes emerging from a practice-led doctoral research project at the School of Arts, Federation University, Australia.
Tony Griffin is supported by an Australian Research Training Program (RTP) Fee Offset Scholarship through Federation University.
Image: Tony Griffin Untitled, 2020 acrylic on board H20 X W20 cm Courtesy the artist