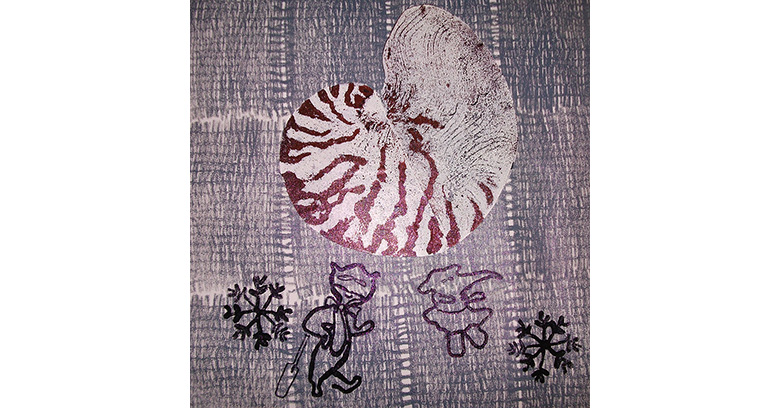 JACKIE GORRING: ARTSISTAN
21 Jul – 31 Jul 2010
Jackie Gorring writes:
"Over the last 35 years, I have worked mainly in printmaking, sculpture and drawing. My work explores aspects of people, place and more recently, aspects of ageing.

These investigations have led me to experiment with a range of mediums and techniques including the use oil pastels in conjunction with collagraphs, unconventional printing blocks and surfaces, which include scouring pads, gravel, polystyrene and pipe cleaners and transparent printing ink with multi layered backgrounds, colours and textures.

My current work explores people I am strongly connected to and dear to me, including members of my immediate family and people in my current workplace, in aged care. I have been drawn to understanding the increased physical limitations of the elderly and symbols associated with the loss of independence, in the form of a range of strange aids and devices. I am trying to make sense of this other world in our big world that is the aged care hostel or nursing home. Within the aged care facility are more worlds as each resident has their life reduced to a small room with a few belongings.
I am also working on prints and sculpture that reflect landscape, and inhabitants that have been part of my life for three decades , mainly Eden on the South Coast of NSW and Kybeyan, in the Snowy Mountains, NSW.
I am reminiscing in these works, depicting old maps, shells, and objects found in those places. There are fish and strange rays that I have caught on the estuary and nippers that I have pumped out of the sand to use as bait, animal footprints in the sand and birds native to the area. And there is Chris and Roger, not among us now, but still with wonderful, rich memories and images to draw on."
Image: Jackie Gorring Devonadale and shell, 2009, edition 4 relief print on canvas, 90 x 85cm, courtesy the artist