News
New research to protect endangered plant species
Posted: Wednesday 20 March 2019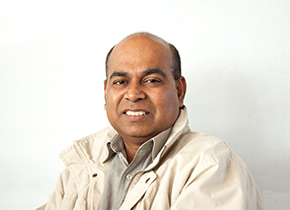 A low-lying shrub that grows on saltlakes in outback western New South Wales will be better protected thanks to a new project by Federation University Australia researchers.
The community known as Halosarcia lylei low-open shrubland, is a feature of the natural saltlake communities which are a feature of Australian arid landscapes.
Researchers from Federation University will investigate factors affecting the survival and distribution of the endangered species, thanks to a $285,000 grant from the NSW Environmental Trust Saving our Species program.
The species and community were first discovered by Emeritus Professor Martin Westbrooke on Nanya Station, the University's research station in far western New South Wales, in the early 1990s.
The 40,000 hectare property since purchased by the University is home to a unique system of natural salt lakes, old growth Mallee, and a variety of ecosystems that make Nanya Station a significant refuge for biological diversity.
Now more than 20 years later, Professor Westbrooke will return to Nanya Station with Professor Singarayer Florentine (pictured) from the University's School of Health and Life Sciences to lead a team of researchers looking at ways to protect the endangered shrubland.
Further to protecting the target plant community the work will assist in developing programs for protecting of endangered plants and communities both elsewhere in Australian and internationally.
Quotes attributable to Emeritus Professor Martin Westbrooke:
"This research will help preserve a species of shrubland that many Australians would recognise as being part of Australia's arid landscape but would have no idea is under threat."
"It's exciting to be able to go back to undertake further studies on the Halosarcia lylei low-open shrubland community we discovered and described over twenty years ago and to carry out this important research on ways to protect it."
Quotes attributable to Professor Singarayer Florentine:
"Nanya Station is a significant biodiversity hot spot and the research the University does there is relevant to conservation programs around Australia and overseas."
"Working with the NSW Environmental Trust on this research project will see the findings of the project translated into actions to save this important shrubland species."