News
Victorian nurses experience the highest rate of abuse
Posted: Monday 18 March 2019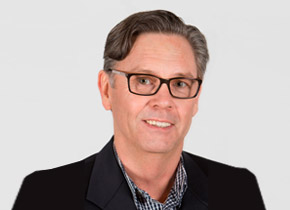 Nine out of ten Victorian nurses and health care workers have been assaulted, abused or harassed by patients or their carers in the past year, according to new research by Federation University Australia.
The new report, Workplace Aggression Experiences and Responses of Victorian Nurses, Midwives and Care Personnel – reveals alarming levels of aggression in Victoria's health sector.
It found the rate of workplace aggression experienced by Victorian healthcare workers is more than 20 per cent higher than national figures for medical practitioners and has not decreased in the past 30 years.
This includes nurses being kicked and punched by patients, with one nurse in the study reporting that she was tackled to the ground by a 140 kilogram man when trying to help another nurse the man had attacked.
The report also revealed high rates of workplace aggression from supervisors and colleagues, with seven out of ten respondents reporting some form of workplace aggression in the past 12 months.
The study found most Victorian nurses, midwives and care workers who experienced aggression or violence rarely or never took time off work, nor did they seek medical or psychological treatment, support or advice. For those who did seek assistance, most were less than satisfied with available services.
The report found that in the past 12 months:
· 91 per cent of respondents experienced workplace aggression from patients or their carers
· 72 per cent experienced workplace aggression from supervisors and co-workers
· More than 96 per cent experienced some form of workplace aggression
Led by Associate Professor Danny Hills and co-authored by Dr Louisa Lam and Sharon Hills, the report is published in Collegian 25 (2018).
Quotes attributable to Associate Professor Danny Hills:
"Unfortunately violence and aggression towards nurses and healthcare workers has become entrenched in the healthcare sector and accepted as normal."
"Most healthcare workers fear reporting these incidents or believe that little of nothing is ever done to make their workplaces safer, so they start to see it as normal themselves. It's very clear that the systems put in place to protect healthcare workers are inadequate or failing – we need to understand why this aggression is occurring if we're going to reduce it."
"We know that workplace aggression impacts the health and wellbeing of staff, the ability to retain staff and the quality and safety of patient care – we simply can't accept it as normal."