News
Horticulture information session to be held at Horsham
Posted: Wednesday 9 January 2019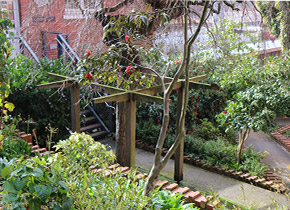 Wimmera residents interested in a career in horticulture are invited to a free information session at FedUni TAFE on Wednesday, 16 January.
To be held at the Wimmera Campus, Horsham, from 12.00 to 1.00 pm, the information session on the Certificate III in Horticulture will provide students with leading educators, technology and resources.
The program, to be delivered from February for the first time, is part of the new Free TAFE range of courses.
"The Certificate III in Horticulture opens up an exciting range of rewarding career opportunities," Bill Mundy, Manager of TAFE Sales and Marketing, said.
"The program can help you gain entry into industries including landscaping, parks and gardens, local government, botanic gardens and general horticultural enterprises.
"By entering the program you will develop many creative hands-on skills such as planning plant displays, operating machinery, pruning and propagating plants. Students also will learn about the theoretical and practical components of study," Mr Mundy said.
"We encourage anyone interested in a horticulture career to attend the information session. It promises to be very useful and informative and can lead to a whole new career."
For further information email skillsandjobs@federation.edu.au or call the FedUni TAFE Skills and Jobs Centre on 03 5327 6540