News
Internet Of Things Colloquium hosted by FedUni
Posted: Wednesday 12 December 2018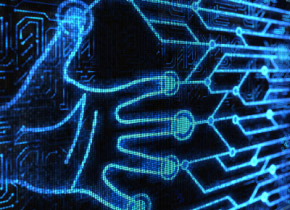 Industrial sustainability and energy systems were among the main topics at the Internet Of Things Colloquium hosted by Federation University Australia in Melbourne.
Organised by academics from the University's School of Science, Engineering and Information Technology, the colloquium featured several high-profile researchers presenting on the massive growth in on-line devices.
Among the presenters were Rajkumar Buyya, the number one academic in Australia for paper citations, and Newton Prize winner Pierluigi Mancarella.
"With the recent wave of disruptive technologies, the deployment of the Internet of Things (IoT) is becoming ubiquitous, ranging from common home and personal appliances, to commercial and industrial systems," Dr Alireza Jolfaei, Lecturer in Networking and Security, said.
"Healthcare, driverless vehicles and energy systems are also affected."
"The Internet of Things is addressing rising energy costs, sustainability, and code compliance by connecting, managing, and securing devices that collect data from sensors, sensor networks, and other cyber-physical systems," Dr Jolfaei said.
"It is anticipated that by 2025 the number of IoT devices will grow globally to over 100 billion, and this can generate a revenue close to $US11 trillion. Every person and every business will feel the impact."
This colloquium presented some of the aspects of IoT applications in the field of disruptive technologies.
"It also held a forum with academics, researchers, and industry professionals on recent advances in the area of IoT-based solutions for industrial and energy sustainability," Dr Jolfaei said.
Organisers included Dr Jolfaei; Professor Syed Islam, Dean of the School of Science, Engineering and Information Technology; and Professor Iqbal Gondal, all from Federation University Australia.
Other presenters included Dr Charles Karl from the Australian Road Research Board; Dr Bala Kumble from Innova Sierra; Alan Harvey from IEEE Victorian Section; Associate Professor Andrew Stranieri; Professor Syed Islam; and Dr Alireza Jolfaei.
The colloquium promotes collaboration and mutual exchange of knowledge between researchers. It is supported by FedUni, IEEE Computational Intelligence Society and IEEE Victoria Section.
The Colloquium was held at CSIRO in Melbourne on Friday, 7 December.