News
FedUni to host major National Science Week events
Posted: Monday 14 August 2017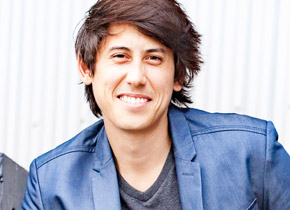 Federation University Australia has announced the Ballarat STEM Network will be launched at the Mt Helen Campus on Wednesday, 16 August, as part of National Science Week.
STEM covers the integration of science, technology, engineering and mathematics. It is the focus of the learning programs being developed by Ballarat Tech School, situated on FedUni's SMB Campus, for commencement in 2018.
Supported by IBM Australia through their local collaboration with Federation College with the P-TECH program, the Ballarat STEM Network aims to bring together education and industry to share best practice, innovation and resources to support the preparation of students for their future.
"The University is delighted to welcome Dr Jordan Nuygen as our guest speaker at the launch," Sofia Fiusco, Associate Director of Ballarat Tech School, said.
"Jordan is the founder of Psykinetic and his work focuses on intelligent, futuristic and inclusive technologies.
"The opportunity to hear from Jordan on the impact that technology can have on improving the quality of people's lives is inspiring and demonstrates the capacity of technology in the innovation space and across the health industry."
The event will be held from 5.30 to 8.30pm at the Albert Coates Complex.
As part of National Science Week 2017, FedUni Gippsland is collaborating with the Baw Baw Latrobe Local Learning and Employment Network and Latrobe City on an event called STEM Sisters Girls Night Out.
The free event is designed for girls in year 6 to year 10 and aims to raise awareness of STEM subjects and career opportunities in what is traditionally dominated by men.
Professor Marcia Devlin, Deputy Vice-Chancellor (Learning and Quality), said the STEM Sisters Girls Night Out was about challenging the status quo and stereotypes in presenting girls and young women with STEM as a real career option for them to study and consider a career in.
"We want young women to feel empowered that studying STEM can lead to challenging and rewarding careers," Professor Devlin said.
"There is a gender bias driving young women out of science careers. Studies show that girls' interest and enrolment in STEM drop in the later years of high school.
"The hands-on evening will include fun learning activities and workshops where students will be able to hear about the career opportunities in what are often seen as traditionally male dominated roles," Professor Devlin said.
"We can break down the gender stereotypes by hosting these sorts of events to inspire young girls and women to achieve their ultimate career goals."
Two other major events will be held in Gippsland as part of National Science Week.
Years 8 and 9 Maths Challenge
The Challenge, held every year during National Science Week, is a collaboration with the Mathematical Association of Victoria. Schools can register up to two teams for four students to take part.
Date: Wednesday 16 August in Auditorium 3E
Time 9.30am – 2 pm
STEM Sisters Girls Night Out
Date: Wednesday 16 August
Time: 6.30 - 8.30pm
Moe Library
1/29 George Street, Moe