News
FedUni to learn and improve following release of national survey
Posted: Tuesday 1 August 2017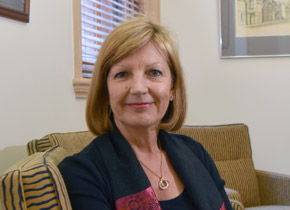 Federation University Australia will implement all recommendations of a Human Rights Commission Report released today into sexual assault and sexual harassment at Australian Universities.
The University has also pledged to extend its training programs across its entire institution to assist the prevention of sexual and violence-related acts.
"This University is committed to the prevention of sexual assault and harassment," Professor Helen Bartlett, Vice-Chancellor, announced
"The survey, commissioned by Universities Australia, includes some distressing testimonies which make difficult reading. I thank those FedUni students who participated in the survey. The issues are confronting and it takes courage to speak truthfully."
Survey results for FedUni revealed:
39 per cent of surveyed FedUni students reported sexual harassment in 2016
14 per cent reported sexual harassment at University
4.7 per cent reported being sexually assaulted in 2015-16
0.6 per cent reported being sexually assaulted at University in 2015-16
Professor Bartlett said now was the time to look to the future and take action to prevent incidences of sexual assault and harassment in university student communities.
The University has already implemented a number of initiatives in support of the Respect Now Always initiative including training for residential and other student leaders about witnessing, responding and reporting incidences of sexual assault and/or harassment.
A dedicated web page to assist students seeking assistance, counselling or advice – federation.edu.au/respect-now-always – has been established as an important resource tool.
"What this survey has revealed is that there are too many incidences of sexual assault and sexual harassment, and we have an obligation and duty of care to prevent its occurrence," Professor Bartlett said.
"At FedUni we will continue to work alongside our colleagues at Universities Australia to reduce sexual assault and harassment through education, action and information," she said.
Professor Bartlett reiterated that FedUni was committed to providing a supportive, respectful and safe learning environment for students and staff.
"We do not tolerate threats, violence, assault, sexual assault, harassment, bullying, family or domestic violence."
The Respect Now Always initiative was launched in February 2016 as a long-term, shared approach by 39 Australian universities to prevent and address sexual harassment and sexual assault in university student communities.
As part of its Respect Now Always initiative, Universities Australia commissioned the Australian Human Rights Commission to undertake the first national university student survey on sexual assault and sexual harassment.
The survey ran from September to November 2016 and more than 30,000 students from all Australian universities participated.
Federation University Australia is in the final stages of becoming an accredited White Ribbon organisation.