News
Berwick Campus of Monash University to become part of Federation University Australia
Posted: Friday 15 July 2016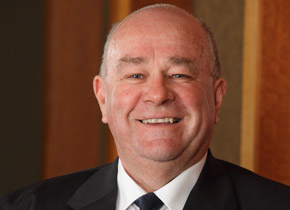 Federation University Australia has confirmed it will take responsibility for Monash University's Berwick Campus from next year pending government approvals.
The University will offer up to 15 degree programs at Berwick in 2017 in the fields of business, education, nursing, IT and science, with the intention to be the sole University at the campus in 2018.
"We are delighted that the Berwick Campus will become part of Federation University Australia," Professor David Battersby, Vice-Chancellor, said.
With a proud 146-year history providing tertiary education in Western Victoria and more recently in Gippsland, FedUni has seen a significant increase in higher education student numbers since 2014.
In the current Quality Indicators for Learning and Teaching results, which compares data from all Australian universities, recent graduates have ranked FedUni the number one Victorian based University for:
Median salary ($56,000)
Full time employment (70.1 per cent of students)
Overall quality of education experience
Teaching quality
Student support
FedUni also is ranked number one in Australia for the overall quality of our Information Technology programs.
"We stand proud of the excellent employment prospects and careers of our graduates and look forward to welcoming the next generation of FedUni students to the Berwick Campus," Professor Battersby said.
"The University will build on the great work at our Ballarat, Wimmera and Gippsland Campuses as we create a strong and vibrant campus at Berwick."
The courses FedUni will deliver at the Berwick Campus are:
Bachelor of Business
Bachelor of Business (Marketing)
Bachelor of Business (Human Resource Management)
Bachelor of Commerce
Bachelor of Commerce (Accounting)
Bachelor of Community and Human Services
Bachelor of Education (Early Childhood Birth to Y6)
Bachelor of Education (Primary F-6)
Bachelor of Education Studies
Bachelor of Environmental and Conservation Science
Bachelor of Information Technology
Bachelor of Information Technology (Business Information Systems)
Bachelor of Information Technology (Mobile App Development)
Bachelor of Nursing
Bachelor of Veterinary and Wildlife Science