News
Visiting friends and relatives crucial to tourism
Posted: Friday 15 February 2019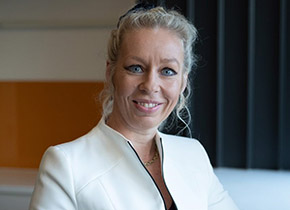 When it comes to tourism it seems you can put a price on love.
Visiting friends and relatives account for around half of Australia's domestic travel market by volume. This segment also makes a significant contribution to local economies, yet many tourism operators don't fully understand, or underestimate, the value of these visitors.
Ballarat tourism operators will be able to find out how to capture more of this market at a Visit Ballarat's 'Professor in a Pub' information session with Federation University's Associate Professor of Tourism and Management, Dr Elisa Backer.
Associate Professor Backer will discuss the importance of creating quality tourism and event experiences for family and friends coming to the region to visit their loved ones.
The event will be held on 21 March at The Lake View, 22 Wendouree Pde, Lake Wendouree between 5.30pm and 7pm.
The event is a casual information session where people can network with other tourism operators and Associate Professor Backer, who is recognised as the leading world expert in visiting friends and relatives tourism.
Tickets are free for Visit Ballarat members and $15 for non-members.
Quotes attributable to Associate Professor Elisa Backer:
"Travel to visit family and friends is often overlooked as a tourism segment but if regional tourism destinations can understand how to capitalise on these visits it will boost local economies and make the visit more enjoyable for everyone."
"Many of these visitors don't stay with friends or family – they're booking accommodation, dining out, shopping and visiting attractions."
"Universities also drive visitor tourism with families of international students often visiting regularly and staying for long periods of time in commercial accommodation."
Quotes attributable to Chief Executive Officer of Visit Ballarat Noel Dempsey:
"This is a great opportunity for local tourism operators to meet Associate Professor Backer and learn from an expert about what they can do to improve the tourism experiences they already have, create new experiences and grow their business."