Parasite pioneer
1 July 2022
---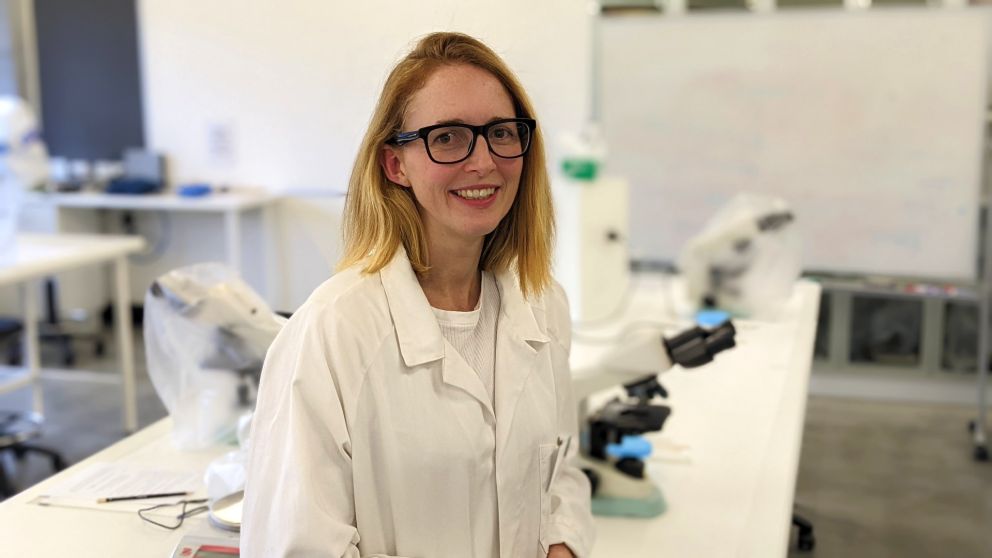 As a young girl growing up on a sheep and cropping farm in Temora, north of Wagga Wagga, NSW, Sarah Preston had a fondness for sick and injured animals. "Mum would say, 'It's probably going to die', but I'd still enjoy looking after it," she says.
Although she didn't want to be a vet, Sarah loved being out in nature, whether birdwatching or just enjoying farm life. It was little surprise that after leaving school, she undertook a Bachelor of Science at Monash University. "I wasn't sure what I wanted to do, and I was told you can do a lot with that degree," she says.
As a result of her studies, she became interested in how the immune system worked, completing a PhD focusing on parasitic worms in sheep and how the immune system responded to infection.
Now a lecturer in the Institute of Innovation, Science and Sustainability at Federation University, Dr Preston is a world expert on parasites in livestock, particularly worms that infect sheep. Such worm infections cause millions of dollars of loss to producers every year, often reducing their ability to reproduce, put on weight or grow adequate wool.
"Worms in sheep and goats is one of the biggest production costs to the industry," she says.
Finding better ways to detect and deal with worm infections could save the industry millions. Dr Preston has published more than 30 peer-reviewed papers on immune response in animals to parasitic worms and tracking resistance to anthelmintics (drugs that treat worm infestations in animals).
Recently she received funding from the Victorian Government to develop a rapid field test that could be done at the "point of care" to determine the worm load/resistance of an individual animal.
She is also researching whether a similar rapid field test could be developed for the equine industry, in particular, testing whether measuring antibodies in horse saliva would be an accurate indication of worm infection.
Always an innovator keen to spread accurate information about parasites in agriculture, Dr Preston received a National Science Week grant of $68,000 in 2018 to run a unique 'Parasite Paradise' event in Ballarat in conjunction with the Australian Society for Parasitology. In the 10-day event, a combination of Indigenous art, education and fun activities were used to engage the community about parasites.
She has also co-developed a virtual reality experience based on parasites. It was initially developed for outreach events in the general community, but Dr Preston is currently researching its effectiveness as a tool to teach university students and will be presenting her research next week at the Australian Society for Parasitology conference.
"You put the goggles on and then you're on a farm and in front of you is a cow," she says, describing the experience. "Then, as you go towards the cow, it becomes transparent and you can see all the bones and internal organs."
Participants then pick up a virtual magnifying glass and go inside the cow to look in different places for five parasites – roundworms, tapeworms, liver flukes and ticks, before looking for parasite eggs in cow poo.
"Then they understand that one animal can have multiple parasite infections at the same time. And they get to de-worm the cow."
Anyone with a VR headset can download the free VR game.
Related reading: