Sport numbers rebound but fewer girls are playing
10 March 2023
---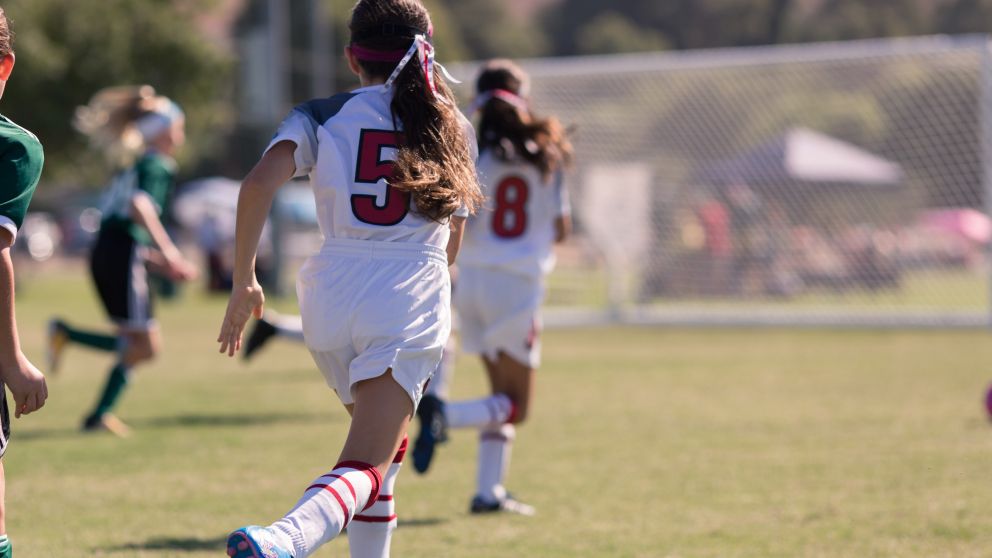 Sport participation rates in Victoria are highest among children and adolescents, but fewer girls returned to club sport than boys as COVID restrictions eased during 2021, the latest results from a long-running study show.
Federation University researcher Professor Rochelle Eime, who is leading the study with Victoria University, says the drop in girls' participation compared to an increase for boys is among the key findings from the study funded by VicHealth and Sport and Recreation Victoria.
The research also shows a decline in participation by early sport adopters aged 4-14.
From 2015-2019, the overall number of sports participants rose by 119,229, but from 2019 to 2020, there was a 27 per cent drop in the number of sports participants – a fall of 231,003 – as COVID restrictions put sport on hold.
From 2020 to 2021, there was an increase of 229,473 participants, representing an overall participation rate of 12.9 per cent of the Victorian population, compared to 13.4 per cent of the population in 2019.
But Professor Eime says the number of females participating in club sports dropped by more than 22,000 in 2021 compared to 2019, while the number of males participating increased by more than 20,500.
"The biggest concern I had was why are the boys coming back and not the girls? Historically there was a cultural and societal bias towards boys being engaged in sport more than girls, and families were more likely to encourage their boys to play sports than girls," Professor Eime said.
"But I would have thought we're past that, this was something from generations ago. It is a bit of a mystery."
"Perhaps some of these girls are going to the gym or going for a run, or perhaps they are just being sedentary and not being active. That's a real concern, and sport does have added social and mental health benefits of that group activity nature," she said.
Professor Eime says the research also shows more than 30,000 fewer children aged 4-14 playing organised sports in 2021 compared to 2019.
"Through COVID restrictions, kids weren't at school and pre-school, and they haven't learned the fundamental skills like catching and throwing – they just haven't played sport," Professor Eime said.
"If they don't have the physical literacy, the fundamental motor skill development and the confidence and motivation to go and play, then how confident are those kids that they can go and play club sport?
"Children often start sports as 5–8-year-olds, and they might sample different sports and accumulate skills. I argue that it's very difficult to enter a sport as an adolescent or an adult if you haven't played it. So how are we assisting these kids in playing if they don't have those skills?"
The study began in 2011 and is the largest longitudinal study in the world, analysing and reporting on around one million participants each year. The data includes the player registration records across 10 popular sports, including gender, postcode, and program.
Professor Eime says while the total numbers of participation suggest sports have rebounded strongly from COVID, some sports have done better than others, some of which may be attributed to seasonality and specific timing of COVID restrictions. Also, the level of restrictions on indoor compared to outdoor playing will likely influence decisions about what sports to play.
She says it is well known that more females are more likely to do fitness activities like yoga and Pilates – this became more evident during COVID when they couldn't play sport.
"People would get out of the house and walk the dog or do home-based yoga or gym, and we know that women are more likely to do that, Professor Eime said.
"But participation in sport is predominantly children aged 4 to 14 – they make up more than half the participants, and kids aren't likely to be doing home-based gym and yoga – this is very much what adults do – and adults are less likely to be playing community club sports when they reach 30.
"Realistically, sport is often the main vehicle for kids to be active. Kids won't often go for a walk around the block, and most won't walk or ride to school, and if they're not doing that, they're not going to be active enough.
"If that's the case, they also don't get all the other benefits of social connectedness with other people in the community, learning to be part of a team, learning to win and lose, resilience, leadership, striving to achieve goal setting, all those things that are really important for lifelong skills, which you don't necessarily learn in a classroom."
Related reading:
Getting a healthy does of sport